Browsing articles by " Former Writers"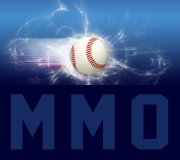 Now, we don't want to talk about "choking" anymore because that sends some Mets fans into a tizzy concerning overused and tiresome sports metaphors. Besides, who really thinks we choked tonight? We played great baseball, happened to blow another lead. I think, let me see if I have this right, the third straight lead in three games against the Phils. But, oh was there ever some spirited play out there! It's not as if we [...]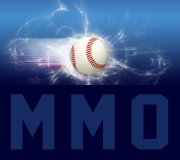 Game Summary Ouch! Another tough loss to the Phillies in extra innings. Mets lost the lead but was able to keep it tied into extra innings. However, the Mets gave up a huge homerun sealing their fate with the loss. Offense failed after the sixth inning, only getting one hit after that inning. Mets lose to the Phils 6-3 in extra innings, and lose the series 1-2. Pitching Tim Redding now has had back-to-back solid starts, hopefully [...]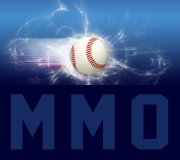 Binghamton 10, Harrisburg 7 The top 4 in the Mets order (Coronado, Evans, Thole, Petersen) all had multi hit games, combining to go 10 for 17 with 6 RBI, and powering the Mets to a 10-7 victory. Shawn Bowman also had a multi hit game, while Lucas Duda (0 for 5, 2 Ks, .278) took the only 0-fer. The Mets had 15 hits and drew 5 walks, and were a very good 7 for 17 [...]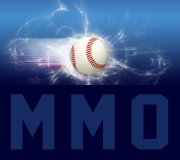 Let's face it: you really don't want to go mano-a-mano w/ the Phils in extras given the power hitting match ups. Seemed like we just might win it in the tenth. Alas. We are all reeling for one of this season's most frustrating losses to the ever-more hate-able Phils, 5-4 in 11 innings. Mets didn't play badly tonight, but they simply never converted numerous opportunities to score runs in bunches as they should have. One [...]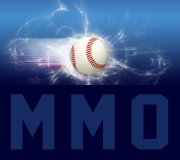 I'll make it short and sweet. First of all, no matter what anyone says, Johan did not show up Jerry Manuel. He is the ace -  a veteran - and a little rebuttal against your manager is okay once in a while. He has earned it. As long as it's conducted professionally and repectfully, which it certainly was. Secondly, it was Santana's game to win or lose. (How many times have we heard that?) I think if he says he has [...]
Uncategorized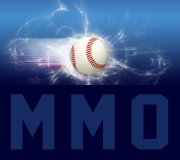 Okay, I wasn't at Citi Field last night, but I could feel the energy in the park all the way from New York to Nashville. It was a playoff game in June, and the Mets continued their dominance of Philly when they absolutely had to have a win against them.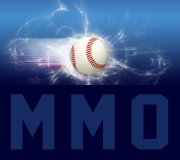 In a recent column on ESPN.com from Buster Olney talks about our injured SS – Jose Reyes: Mets must face possibility that Reyes has peaked Some excerpts from the column: There are talent evaluators with other teams who have their doubts. They see a diminishment of range, for whatever reason, and some signs of erosion in his defensive play. They point out that even at its highest, Reyes' on-base percentage still falls in the range [...]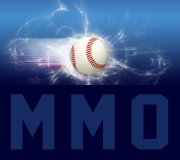 The Mets have announced their lineup for tonight's game against the Phillies and it's the same lineup that won the game for us last night.  I'm not concerned about that, they won the game but there are two players who will be sitting on the bench tonight that do concern me: Daniel Murphy and Fernando Martinez who did not play last night either.  I understand that both guys are lefties and thePhillies decided to put [...]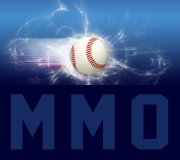 Binghamton 0, Harrisburg 3 The Mets had 10 hits and drew 2 walks, but were a putrid 0 for 8 with RISP and left 10 men on base, and also grounded into two DPs in losing to Harrisburg 3-0. Ryan Coultas allowed all 3 runs on 7 hits in 5.2 innings for his 3rd EL loss. Each of the top 3 hitters had multi hit games, while DJ Wabick (0 for 4, .300) and Carl [...]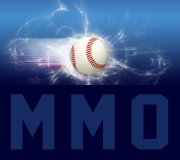 Game Summary Wow, one of the best games of the year! The Mets were able to ride high on the strength of three homeruns and Santana's seven innings pitched to win game one against the Phils 6-5. Pitching Johan Santana had a decent start only giving up one hit through the first three innings. He had trouble in the fourth inning giving up back-to-back homeruns to Howard and Ibanez, followed by another two out hit from Rollins. Santana [...]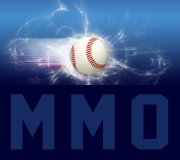 The last couple of weeks fans and writers have been talking about the lack of power the Mets have displayed so far this season.  The Mets this year have hit only 34 home-runs.  Obviously the absence of Carlos Delgado has affected the number of home-runs the Mets will hit this season.  Jose Reyes, who also has a lot of pop in his bat is out until the All-Star break.  David Wright has so far only [...]

NL East Standings
| Team | W | L | Pct. | GB |
| --- | --- | --- | --- | --- |
| Braves | 23 | 18 | .561 | - |
| Nationals | 23 | 19 | .548 | 0.5 |
| Phillies | 20 | 22 | .476 | 3.5 |
| Mets | 16 | 23 | .410 | 6.0 |
| Marlins | 11 | 31 | .262 | 12.5 |
Last updated: 05/18/2013