Browsing articles in "Minor League Stuff"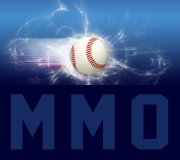 Anthony DiComo of Mets.com, believes that Jenrry Mejia, Lucas Duda, Fernando Martinez and Kirk Nieuwenhuis are all prospects to watch this season and writes the following: RHP Jenrry Mejia: After speeding to the Majors last year at the age of 20, Mejia will most likely take a step back and open this season at Triple-A Buffalo. If he satisfies the Mets with his performance there, Mejia could rejoin the rotation at some point this summer. [...]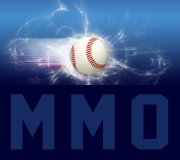 Project Prospect released their Top 100 Prospects list for the 2011 season today and surprisingly it features six Mets, including Reese Havens (42), Matt Harvey (48), Fernando Martinez (53), Jenrry Mejia (83), Brad Emaus (94) and Wilmer Flores (100). These prospect ranking may seem very odd compared to other recent lists like those from John Sickels of Minor League Ball and Baseball America. The reason for that is because the guys at Project Prospect not only consider a player's [...]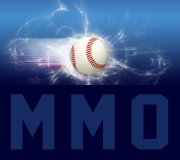 Updated Post 2:00 PM Yesterday, I posted Keith Law's 2011 Organizational Rankings which you can see if you scroll down. Today, Law posted his Top 10 Mets Prospects as follows: 1. Wilmer Flores, SS/3B  2. Matt Harvey, RHP (83) 3. Reese Havens, 2B 4. Cesar Puello, OF 5. Kirk Nieuwenhuis, CF 6. Darrell Ceciliani, CF 7. Lucas Duda, 1B 8. Aderlin Rodriguez, 3B 9. Juan Urbina, LHP 10. Jeurys Familia, RHP Interesting to see that Fernando Martinez [...]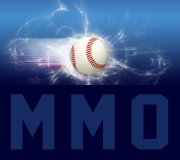 Adam Rubin of ESPN New York is reporting that former Mets pitcher Frank Viola will become the new pitching coach of the Brooklyn Cyclones. Frank Viola who had interviewed for the Brooklyn Cyclones pitching coach job during the winter meetings at Disney, has been hired for that role by the Mets, a Florida television station reported. Ahh, "Sweet Music" to our ears… He also mentions that although It had been previously reported that former Brewers and Dodgers third base [...]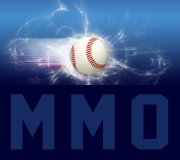 Jonathan Mayo of MLB.com released his annual Top 50 Prospects last night on MLB Network. Outfielder Mike Trout of the Los Angeles Angels was named baseball's top prospect and deservingly so. The 19 year old phenom was a first-round pick in the 2009 Draft, and had a stellar season in 2010, batting .362 with 45 steals and a .526 slugging percentage for Class A Cedar Rapids. Rounding out the top five are right-handed pitcher Jeremy Hellickson of the Rays, Nationals outfielder Bryce [...]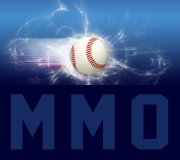 Steve Popper of The Record, is reporting that Jason Pridie and Tobi Stoner both cleared waivers today and have been outrighted to Buffalo.  Pridie has decided to accept the assignment instead of electing free agency.  Stoner did not have a choice – he had to accept the assignment.  Both players will be invited to attend Major League Spring Training camp.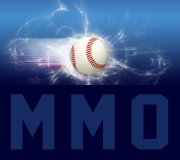 Updated Post 7:45 PM How's this for an update? According to a report by Andrew Marchand of ESPN New York, Darryl Strawberry has predicted that Wally Backman will be the next manager of the Mets. "Wally will be the next manager of the Mets, in my opinion," Strawberry said. "I don't have much say, but I thought he would've been the right choice for them. Not taking anything away from Terry [Collins]. He's a great man and [...]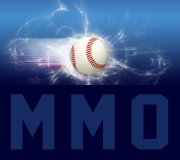 Bradley O'Neill of Deep Leagues released his Top 250 Prospects list last week, and although no Mets made the top twenty, seven Mets prospects did make cut. First, the top twenty: Top 20 Prospects 1. Bryce Harper OF, Nationals 2. Mike Trout  OF, Angels 3. Anthony Rendon  3B, Rice Univ. 4. Domonic Brown  OF, Phillies 5. Jeremy Hellickson  P, Rays 6. Aroldis Chapman  P, Reds 7. Julio Teheran  P, Braves 8. Jesus Montero  C, Yankees 9. [...]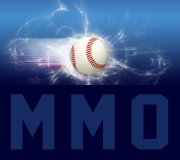 As first reported by Mike Harrington of the Buffalo News, Tim Teufel has officially been named the manger of the Buffalo Bisons. The move was expected, but had not been announced until today. Terry Collins will be on hand as the keynote speaker at a luncheon to precede the press conference. Cold and frigid is the forecast but it's plenty hot for baseball today for the Bisons as they host their annual Winter Hot Stove [...]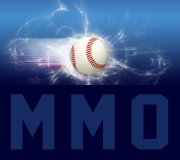 On Tuesday, the New York Mets announced that they had re-signed lefty reliever Mike O'Connor to a minor league contract with an invite to major league spring training. According to Bisons.com, O'Connor, 30, spent the entire 2010 season with the Bisons and was the club's most used reliever. In a team-high 51 appearances, O'Connor was 5-2 with a 2.67 ERA and six saves (70.2 IP, 65 H, 25 R, 21 ER, 17 BB, 70 K). He ranked [...]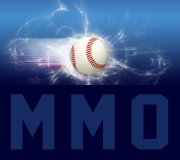 As we head into the weekend, here is an update on how our boys are doing in winter league baseball. Dominican Winter League Fernando Martinez finally made his debut and went 1-3 with 2 RBIs on Wednesday. Daniel Murphy continues to rake batting .320 with four home runs and 22 RBIs. However, after just one game, his season is most likely over after experiencing pain in his knee. "I feel a lot of pain in [...]

NL East Standings
| Team | W | L | Pct. | GB |
| --- | --- | --- | --- | --- |
| Braves | 24 | 18 | .571 | - |
| Nationals | 23 | 20 | .535 | 1.5 |
| Phillies | 20 | 23 | .465 | 4.5 |
| Mets | 16 | 24 | .400 | 7.0 |
| Marlins | 11 | 32 | .256 | 13.5 |
Last updated: 05/18/2013