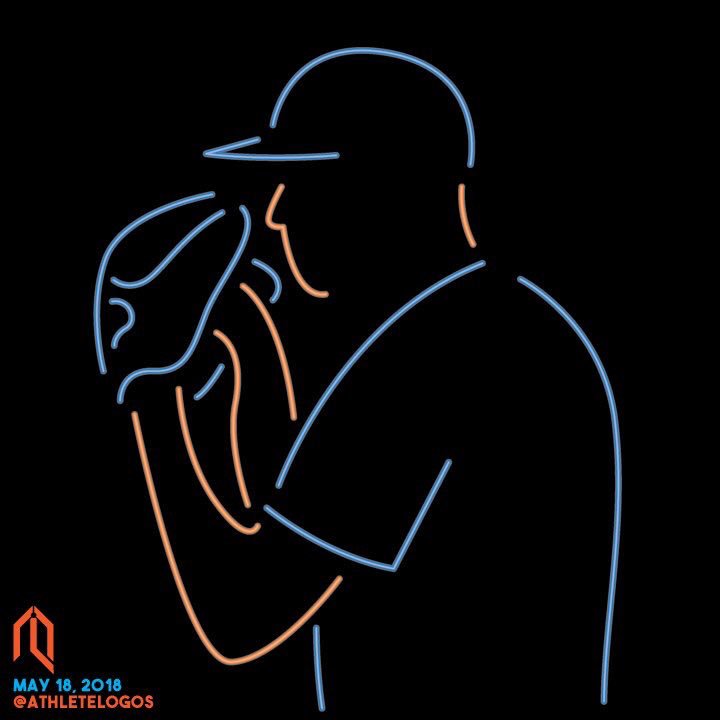 Talk about a backdrop for a start.
The Mets were reeling having lost 13 out of their last 17. They had not won a series since the April 13-15 series against the Milwaukee Brewers. For that matter, the Mets had not won two in a row since that April 14 win. In that time frame, the team had dropped from first to fourth, and the team has seen a number of players go on the disabled list, including Juan Lagares who is most likely done for the season.
There was also some questions about whether Jacob deGrom still had it. On May 2, he was pulled out of the game with a hyper-extended elbow.  After much hemming and hawing, he would be placed on the disabled list. Even though all indications were his being healthy, you had to question it as he needed 45 pitches just to get out of the first inning against the Philadelphia Phillies in his first start off the disabled list.
And if there wasn't enough on this start for deGrom and Mets, the previous day was filled with discussion all over talk radio about how the Mets should trade him at the deadline. The New York Daily News put not just him, but also Noah Syndergaard in Yankee jerseys on the cover.
Really, there could not be more angst and distraction before deGrom took the mound.
It didn't matter as deGrom was his typically unflappable self.
In seven innings, deGrom would tie his personal best with 13 strikeouts, and he would walk no batters. This a feat with has been accomplished by Mets greats like Tom Seaver (twice), Dwight Gooden (twice), Sid Fernandez (twice), and David Cone. It was also accomplished by Chris Capuano.
With those 13 strikeouts, deGrom would reach 800 career strikeouts making him one of 10 Mets to reach those heights.
As impressive as those stats were, deGrom's seven innings were all the more impressive. While he began the game mowing down the Diamondbacks and hitting 98 mph on the gun, deGrom used his smarts and guile to get through the seventh. Mostly, he gave the Mets a chance to win, which is unfortunately something not all Mets starters have done this year.
With the start, he's 4-0 with a 1.75 ERA.  He's one step closer to cementing his spot as an All Star, and he's in the early conversation for the Cy Young.  More than that, he has gotten the Mets back on a winning track, and he has helped stave off any rumors of his going to the Yankees or really anywhere else. For those and many other reasons, this is why this was the Neon Moment of the Week!
* * * * * *
We here at MMO are appreciative Athlete Logos has agreed to participate in this feature for the 2018 season. If you like his work as much as we do, we encourage you to visit his website.