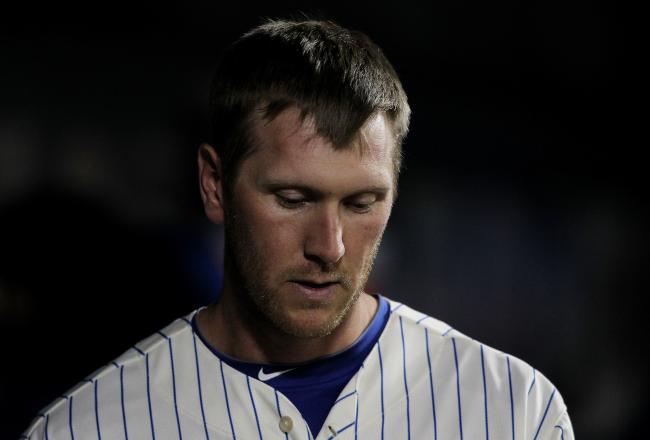 Yesterday, Ken Rosenthal of FOX Sports reported that the Mets and Marlins were discussing a deal before the trade deadline that would send Jason Bay to Miami, and bring Heath Bell and John Buck to the Mets. Although they weren't close to a deal, they were discussing.
All three players in this proposed trade are overpaid and not performing. However, it would be one that could could benefit both sides greatly. The Marlins would get a starting left fielder. They could move Logan Morrison to first base to replace Carlos Lee. On the Mets side, it would give them bullpen help and a backup catcher, two huge holes on their roster.
If the Mets and Marlins had gotten a deal done, they would be exchanging big contracts. Bay has about $20 million or so left on his current deal, while Bell and Buck combined have just a little bit more than that. The money would have likely been very close in this trade scenario, which I will talk about in a bit.
It's very possible that a change of scenery would help Heath Bell and turn him back into the dominant force that he was in San Diego. And I'm not a big fan of John Buck, but he is certainly an upgrade from Mike Nickeas and Rob Johnson, right?
Of course, there is always the possibility that neither of them will regain the high level of play that earned them their big contracts in the first place. But if that happens, the Mets could just release both of them, just like they would have done with Bay. They will be on the hook for the $20 million or so Bay is being owed anyway, so if they can't get avoid paying it, why not take a chance with Bell and Buck, two players who could still bounce back? Am I making sense here? It's just a low-risk, high reward situation for both teams. The Mets are going to pay SOMEBODY a lot of money. It seems clear that Bay is done for good and that he will never turn his career around. However, we don't know that the same is true for Buck and Bell, so if you're going to dish out $20 million, wouldn't the logical choice be them?
We still don't know any details about the negotiations, nor will we ever. My guess is the Marlins were the ones who turned it down because Bay has shown no signs of life, while Bell has. However, if it was the Mets that that were reluctant to make this trade, they made a mistake.
Check out even more of my Mets writing at UpAlongFirst.com. Also make sure to follow me on Twitter @UpAlongFirst.