When it's this time of the year, and all you get is one post from Joel Sherman injected into the Mets news cycle in the last 24 hours, what you end up getting is "Joel Sherman Day". (Aren't you glad most of our content on MMO is unique and original?) So Joel, the floor is yours…
On Cardinals vs. Mets
The last time the Cardinals reached the World Series, they had to go through the Mets in the NLCS. Yet the quirky element was this: The organization that seemed best situated for the future in 2006 was the Mets, namely because of a burgeoning infield left side of Jose Reyes and David Wright. However, it was the Cardinals who returned to the playoffs in 2009 and who have another NL title now.

St. Louis has almost totally rebuilt its roster with just Albert Pujols, Yadier Molina and Chris Carpenter remaining from the 2006 champs…the Mets meanwhile, have just Reyes and Wright left from that 97-win team.
How true, how true…  And maybe only Wright depending on what happens in the next month and a half.
This Cardinals success should come as no surprise, they completely understand that pitching wins titles.
If we had simply swapped Pujols for Beltran or Wright in the last five years, the Mets would still be no closer to another post season than they have been.
However imagine if we had swapped Wainright, Carpenter, Lohse and Garcia with Johan, Maine, Pelfrey and Perez these last 3-4 years?
Please go get C.J. Wilson…
On Jose Reyes
I spoke to five Mets executives and the sense I got was they believe Reyes will sign elsewhere and — at the least — they will be open-minded when teams inquire on Wright.

One Mets executive said of Reyes, "I don't think it is happening with the shortstop."
Wow – Really?
Is anyone else getting sick of reading the same old Reyes news being constantly recycled and regurgitated as some new and fresh revelations?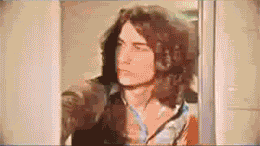 On David Wright
A team official said. "I think considering where we are as an organization, it would be foolish not to at least look at it. However, I expect actually pulling the trigger is a long shot."

Another team official said: "We have no illusions where we are as an organization and so we will not be close-minded about doing what is best for the club."

"Here is the problem," said an AL personnel man. "The industry values David Wright as a good to very good player who might already be trending the wrong way and is about to get very expensive. A lot of teams like the Rockies and Angels need a third baseman. But still the return package will be good, not great, and can the Mets sell a good, not great return to a fan base that still thinks Wright is a superstar?"
Captain Obvious strikes again!
The Mets will listen to any offers and get this… They may even consider offers that would help improve the team!
How many times have we read comments on this site about David Wright that sounded exactly like what that "AL personnel man" said?
And what the heck is an AL personnel man anyway?
The funny part about all of this non-news is all the serious takes you end up reading about – as if it were really "new" news…