That's a shot of Carlos Beltran blasting the 300th home run of his career last night to gave the Giants the lead and ultimately the 3-1 victory over the Padres.
It was the second home run of the game for Beltran who also parked one into the seats above right field in the bottom of the first inning to tie the game at 1-1. The game remained tied until Beltran belted No. 300, his 20th of the season, which splashed down in McCovey's Cove.
Beltran has actually improved since being traded and hasn't missed a beat in the second half of the season with the Giants, although you can't say the same about the rest of the Giants' offense which has been abysmal.
"It means a lot for me, actually. Thank God for that, being able to play this game for a long time. Three hundred, for a guy from Manati, Puerto Rico, a small town, it's good."
Beltran became the sixth Puerto Rican-born player to reach 300 home runs.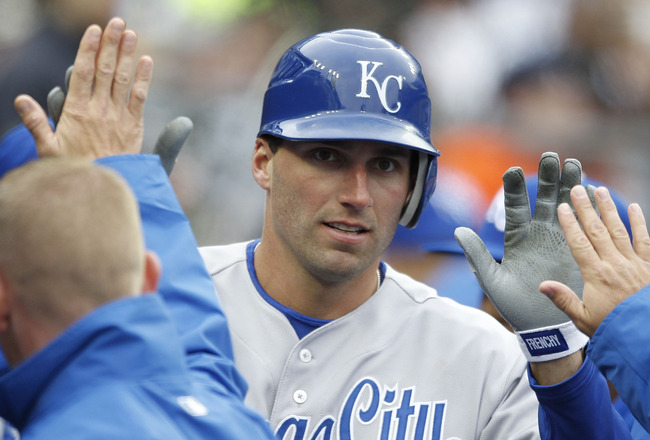 Meanwhile, in Kansas City, Jeff Francoeur has flourished away from the vastness of Citi Field which Frenchy called a joke at the start of the season.
Francoeur, 27, has found a new home with the Royals and they absolutely love him in KC, so much so that they already signed him to a two-year extension last month prompting Royals manager Ned Yost to say:
"He came in this year and proved that he is still a very productive everyday player. Along with his clubhouse leadership, we just all thought it was in our best interest to continue to move forward with him on our team."
Frenchy has also made a series of spectacular highlight reel plays on defense and has racked up sixteen outfield assists to lead the league as he continues to yield one of the best right field arms in the game. A Gold Glove for Francoeur this season, would not surprise me in the least.
Francoeur has given all of his many detractors plenty of crow to eat in 2011. Want some ketchup with that?