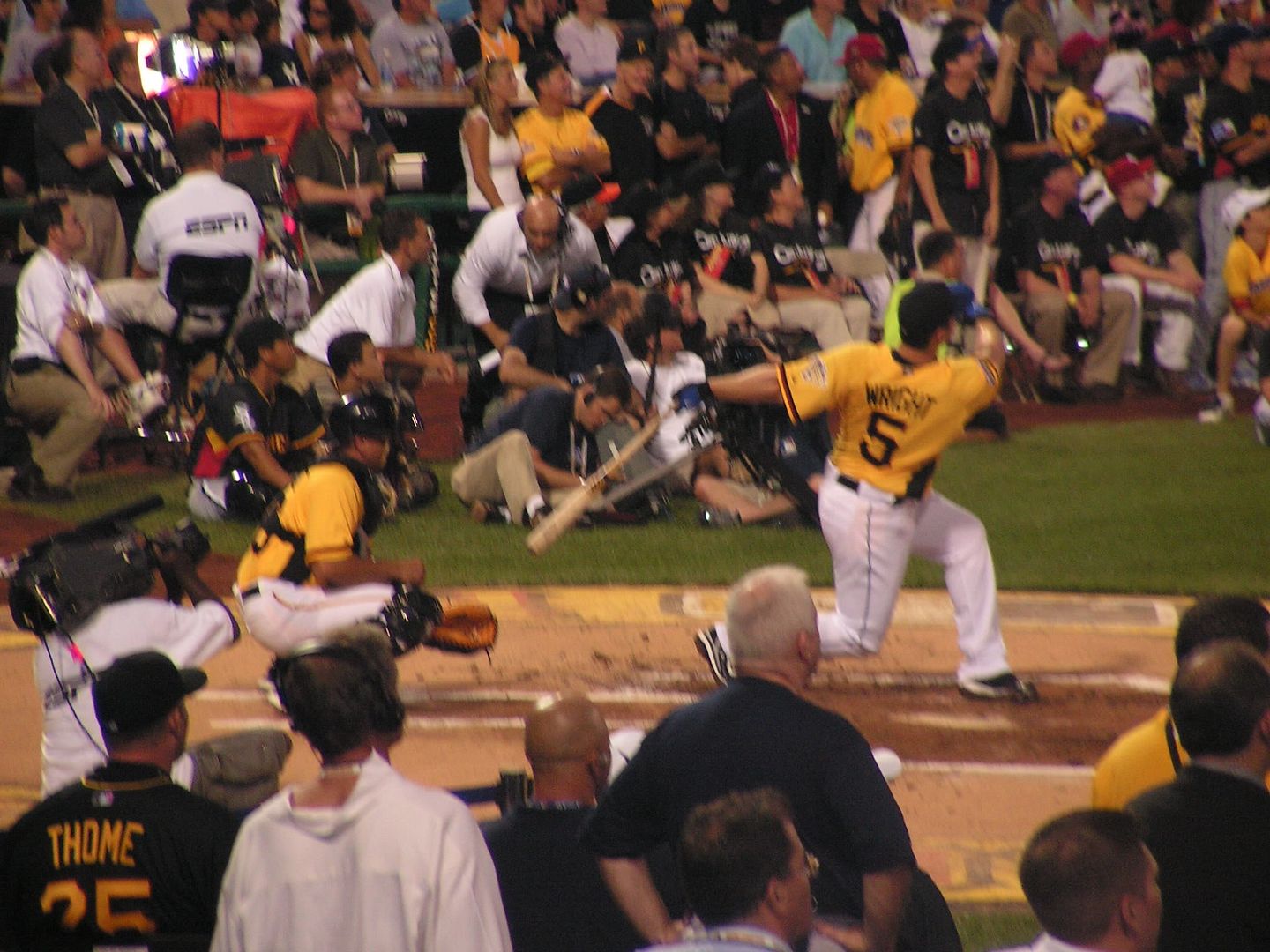 Tonight is the annual Home Run Derby, which in my mind is one of the most exciting events in all of sports.
Though no Mets will be participating, the field consisting of David Ortiz, Adrian Gonzalez, Jose Bautista, Robinson Cano, Prince Fielder, Rickie Weeks, Matt Kemp and Matt Holliday should put on a good show.
Since the event's inception in 1985, only four Mets players have ever participated in the Home Run Derby.
The first was the sweet-swinging Darryl Strawberry, who was the co-winner of the derby in 1986. He hit four home runs, which tied Wally Joyner of the California Angels for a shared title.
Strawberry also appeared in the 1990 derby, but he failed to hit a home run. In fact, that year five of the eight participants did not hit home runs. Ryne Sandberg won the derby with just three home runs.
Howard Johnson competed in the 1989 and 1991 derbies and only hit a total of two home runs.
In 1993, Bobby Bonilla put on a good show, clubbing five home runs but ultimately failed to make the playoff round (Ken Griffey, Jr. defeated Juan Gonzalez).
Mike Piazza made two Home Run Derby appearances, but both came as a member of the Dodgers. For all the home runs he hit during his career, he did not hit a single home run in the competition. It's no wonder that he later became a broadcaster for the event.
After Bonilla, the Mets went on a 12-year hiatus in home run derby participants until a memorable night in July 2006.
A young David Wright was selected to his first All-Star Game as the starting third baseman for the National League and also to flex his muscles in the derby. He had 20 home runs at the break, but he was by no means considered a major contender.
However, Wright put on a great show for the fans at Pittsburgh's PNC Park. He slugged 16 home runs in the first round, which is actually the fourth highest total for a single round in derby history (Josh Hamilton 28, Bobby Abreu 24, David Ortiz 17).
He advanced all the way to finals, where he squared of against Ryan Howard. Wright hit four homers, but it wasn't enough fend off Howard, who won the derby by hitting his fifth home run.
As icing on the cake, Wright followed his Home Run Derby performance by hitting a home run the next night in his first All-Star at-bat.
Though Wright went on a significant home run hitting drought after the break (regardless of if it was caused by the derby), that was a night to remember for Mets fans.
Maybe someday soon the Mets will have another competitor in the derby. But as a team built on small ball, home runs aren't exactly their scene.
Enjoy the derby tonight, and hopefully we see the ball fly out of Chase Field (especially into the pool in right center).
If I was a betting man, I'd go with Jose Bautista.