He's In Mid-Season Form!
After flaunting his prized knuckleball and delivering another solid spring effort against the Cardinals yesterday, Dickey hopped on a plane home so he could to be with his wife who is scheduled to deliver the couples' fourth child. Such is the life for our very own action hero.
R.A. Dickey tossed 5 1/3 innings, allowing just six hits and one earned run, while striking out five and walking none.  How does he do that!
This one's for you R.A.!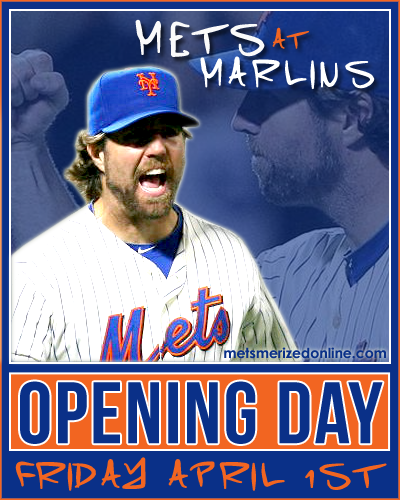 Dickey has been an amazing addition to our team. Not only does he take that ball every five days and performs wonders, but he a great influence on all the younger ptchers and is a great ambassador for the team!
Previous Releases To The 2011 Mets Opening Day GFX