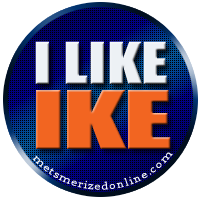 News from Adam Rubin is that the Mets have designated Mike Jacobs for assignment to make room for Tobi Stoner for tonight's game.
First, lets begin with this.
Thank God.
I've never hidden the fact I was against Mike Jacobs being on this team. He is a professional strikeout hitter who if he's lucky gets 20 good at bats where he hits the ball out of the park. I've never been a fan of somebody who gets on base less than 30% of the time and basically has to bat 4th or 5th.
Not to mention the fact the only negative thing you really heard out of Spring Training was Jacobs basically talking like he deserved a starting role with this team. I don't need that type of attitude. You haven't earned anything Jacobs except a chance to prove I was wrong about you. Guess what? I win.
The fact they DFA'd Jacobs tells me the Mets are actually LEARNING, and not trying the same thing over and over with the same result.
To me, this has to mean Ike Davis is going to get a shot with the Mets soon. There really isn't a more sensible move to make. I know Jerry & Omar love Tatis, but Tatis is a bench player. Murphy, while I'm still a fan, is not ready to return so there's no way the move was made for him.
The only move that makes sense is Ike Davis to the big club.
Last night showed me the Mets are a team that won't give up even when they don't have their best stuff. This is a team that Davis can learn from. There is a great support system of veterans, and I'm not saying he's going to be some Jason Heyward type talent, but I am saying the Mets have nothing to lose by calling him up right now.
Davis has done more wearing a big league uniform (spring) than Jacobs has in two years. Davis deserves a chance, and the worst that happens is you find out this young kid needs more time. The best case scenario is you spark something with this team who just battled through a game they undoubtedly would've lost in 2009 or 2008.