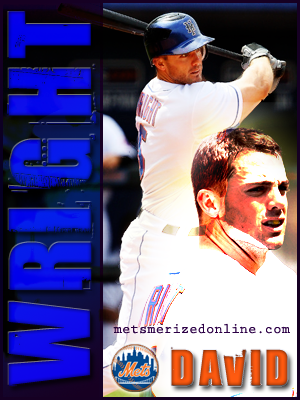 Congratulations to David Wright who picked up the 1,000th hit of his career when he singled to drive in the go-ahead run in the fifth inning of the second game of the Mets' doubleheader with the Dodgers. The RBI single put the Mets up 4-3 at the time.
According to Mets.com, he put himself in some very special company, needing only 868 games to collect his 1,000 hits and 143 home runs.
The only other players in the history of New York baseball to have played so few games and have as many hits and home runs are Lou Gehrig, Babe Ruth and Joe DiMaggio.
Those calculations were made by the Elias Sports Bureau.
Wright also becomes the eighth player in franchise history to reach the 1,000 hit milestone.
Wright has performed great at the plate tonight going 3-3 with a walk, and it looks like he's ready to go on a tear!