Browsing articles by " Former Writers"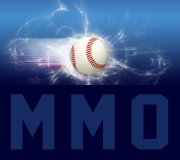 Well it seems as if the front office is all about giving players their shot and if they fail they are gone. Casey Fossum was designated for assignment this past Sunday after a short stint with the Big Leagues. Freddy Garcia never even made it to a big league game before being cut either. I have to say it looks like this season will bring a lot of new faces to the Mets team the [...]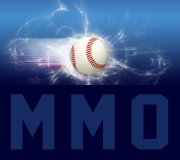 Buffalo 0, Rochester 1 I'm not sure what else I can say at this point. Pitch well and lose, pitch poorly and lose, score 4 and give up 5, score 0 and give up 1…it's just a sad sad situation up in Buffalo right now. The Bisons were held to 7 hits and 3 walks today, and went 0 for 5 with RISP, leaving 8 men on base in their loss. Willy Mo Pena and [...]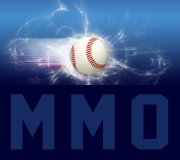 Just another loss. Stop overdramatizing! Right? Lest, I incur the wrath of amateur statisticians, let me just say the BP is fantastic, league-leading in fact, but it just so happens they've blown two good starting performances in two days. No need to worry, right? I mean, the BP is fixed—the first three weeks of April proved it. Today's 4-3 loss to the Marlins was unforgivable, and the lineup and bench are to blame, too. Why [...]
Uncategorized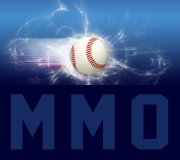 I was thinking last night as the Mets had a comfortable three-run lead, that maybe, just maybe they have turned a corner and that I can write something positive today. But in the back of my mind I was thinking that a 3-run lead with a (let's face it) still-shaky bullpen was not going to hold up against the Marlins.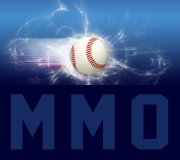 Binghamton 8, Portland 9 As one of my friends is fond of saying, it is better to fail spectacularly then succeed blandly (paraphrased). In that vein, I present to you Roy Merritt's first blown save, a spectactular 3 run bottom of the 9th. OK, all kidding aside, it was an ugly night for the pitchers, starting with Dylan Owen giving up 4 runs on 5 hits (including a homer) and 3 walks over 5.2 innings. [...]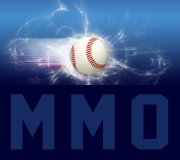 We had a 3-0 lead, and, according to the records, we've now lost for the third time this season when having a lead of three runs or more. It seemed as if the Mets felt bad for the Marlins because they had lost seven straight, so the Mets decided to be gracious hosts. Whaddya say we DFA Sean Green! As others have opined, he's kind of Heilman and Schoeneweis rolled into one, and tonight he [...]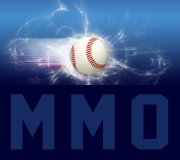 After last weeks four game losing streak I started to observe our own chat room as well as other Met chat rooms and MLB blogs and some are blaming Omar Minaya for the Mets miserable start this year.  He didn't sign the big free agents that were available  this past off-season.  Last year he signed Luis Castillo to a 4 year contract worth $25 million.  This past off-season Omar went out and signed Fransisco "Please [...]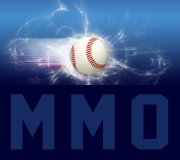 Buffalo 1, Syracuse 7 Freddy Garcia's turn tonight. Boy this is getting ugly, as ugly as the St. Lucie Mets last April (remember they lost 500 in a row?). The Bisons, in addition to getting a miserable outing from Garcia (who is now contemplating retirement), had just 2 hits, a homer from Cory Sullivan (1 for 4, run, HR, RBI, .231) leading off the game, and a single from Jose Coronado (1 for 3, BB, [...]
Uncategorized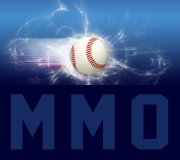 Growing up in central Connecticut, the start of baseball season was as exciting as any time of year. Every April all our thoughts centered on the American League East, with Yankees fans repeatedly teasing us Red Sox fans, adorning us with fun pokes like "1918," "Got Rings?" and any other stupid T-shirt slogan they could steal to make us feel bad about ourselves. As we got older, the fights went from the playground to the [...]
Uncategorized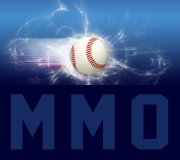 The Mets face a big test this week against the first place Florida Marlins.  Although poor starting pitching and lack of hitting with runners in scoring position – the Mets are still within a series sweep of first.  On Monday, the Mets face Anibal Sanchez who is 2-1 with a 2.82 ERA in his career against New York.  John Maine has been nothing less then a disappointment so far this year – but his career [...]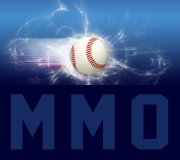 Someone should have told the Mets they didn't have this Sunday off. They sure did play as if today was not a regularly scheduled game. Again, we faced a rookie, and again he (Zimmermann) made us look very bad. Incidentally, our third Sunday in a row has been spoiled. I'll confess that I stopped watching the game after Carlos—who-needs-to-slide—Beltran GIDP in the 8th. The rest of you can fill me in on the exciting 9th [...]

NL East Standings
| Team | W | L | Pct. | GB |
| --- | --- | --- | --- | --- |
| Braves | 23 | 18 | .561 | - |
| Nationals | 23 | 19 | .548 | 0.5 |
| Phillies | 20 | 23 | .465 | 4.0 |
| Mets | 16 | 24 | .400 | 6.5 |
| Marlins | 11 | 31 | .262 | 12.5 |
Last updated: 05/18/2013