Browsing articles from "October, 2011"
The Mets officially announced Monday that they will move in portions of Citi Field's outfield fence next season, lower the height of the wall in left field and paint the entire fence blue. The changes will result in approximately 140 new seats, including roughly 100 in left-center field and 40 in an expanded Modell's Clubhouse in right field. The Mets plan to add an angled eight-foot wall spanning from left field to straightaway center in [...]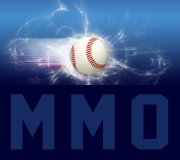 According to Buster Olney of ESPN, the Braves have traded starting pitcher Derek Lowe to the Cleveland Indians. The Braves will get 23 year old minor league reliever, Chris Jones who is currently in Single-A and is not very highly regarded. Atlanta will also pay all but $5 million of Lowe's remaining $15 million salary. Lowe was 9-17 with a 5.05 ERA in 34 starts last season for the Braves. Matt Cerrone of MetsBlog thinks this [...]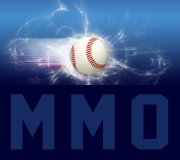 This from Adam Rubin: So Reyes will in fact go into free agency with nary an offer from the Mets confirming an earlier report to that effect from Adam Rubin and Andy Martino. The Wright thing sounds about right. Looking forward to seeing what he means by not punting in 2012. Fielder? Wilson? Big trade?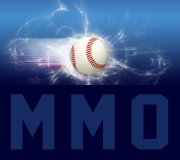 In a word, no. Andy Martino of the Daily News wrote that a team source indicated that Willie Harris and Scott Hairston will not be re-signed until much later in the off-season, if they are re-signed at all. Martino adds that Harris became a clubhouse leader and one of manager Terry Collins' favorites and that a return is likely. I read stuff like this and it drives me nuts… As I wrote yesterday, I have no idea where this team is going. It [...]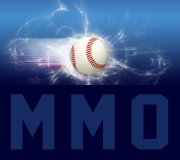 The Pirates declined C Ryan Doumit's $7.25 million option for 2012. Doumit posted a .303 batting average and .830 OPS this season in 77 games and has been hampered by injuries. The Pirates also declined LHP Paul Maholm's $9.75 million option for 2012. Maholm posted a solid 3.66 ERA and 1.29 WHIP in 26 starts this season, but had to be shut down with a shoulder strain to end the season. As expected, the Indians declined OF [...]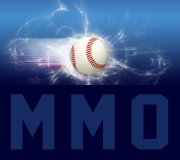 Jose Reyes, Scott Hairston, Willie Harris, Chris Young, Chris Capuano, Miguel Batista and Jason Isringhausen were among the 148 players who filed for free agency today. The Daily News reported on Friday, that the Mets will not re-sign Reyes during their exclusive negotiating window which expires on Thursday, November 3rd. Instead they intend to let other teams set the market for the NL Batting Champ. Once that market is set, sometime around late December or January, the Mets will decide if it's reasonable and [...]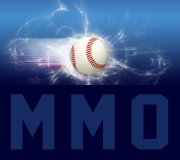 In a Morning news conference at Busch Stadium, The Saint Louis Cardinals announced that manager Tony La Russa is retiring. The team had hoped to have their skipper back for a 17th season, but after 33 years as manager LaRussa decided it was time to hang 'em up. La Russa retires third on the all-time wins list, just 35 behind John McGraw. In addition to this season, he won championships in Oakland in 1989 and St. Louis in 2006. Tony La [...]
Welcome to the fifth installment of the official MMO 2012 Mets Top 20 Prospects list, featuring RHP Collin McHugh of the Binghamton Mets, at #16. When the Mets made McHugh their 18th round pick in the 2008 draft, they found a player of unusual quality at that point in the draft. McHugh has been remarkably consistent throughout his professional career, taking on the obstacles at each level and keeping his game moving forward in a positive way. With four [...]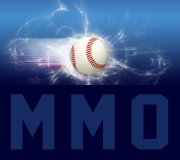 Jose Bautista and Matt Kemp Win Hank Aaron Award. Both Kemp and Bautista were honored this past week with the Hank Aaron Award. This award was first given to players in 1999 to celebrate the 25th anniversary of Aaron breaking Ruth's career home run mark and is intended for the player in each league with the most impressive offensive performance. The MLB-sanctioned award is voted on by the fans and select Hall of Famers. Bautista [...]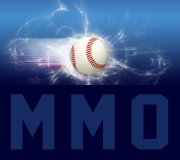 As expected, the Milwaukee Brewers declined the $17.5 million mutual option on former Mets closer Francisco Rodriguez. K-Rod's deal was reworked shortly after he was traded from the Mets during the All-Star break, changing it from an option that would have become guaranteed had he finished 55 games to a mutual option. Rodriguez was used primarily as a setup man by the Brewers and excelled in that role posting a 1.86 ERA and picking up 17 holds in [...]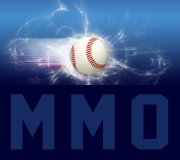 I just wanted to wish everyone a Happy Halloween from all of us at Mets Merized Online!

NL East Standings
| Team | W | L | Pct. | GB |
| --- | --- | --- | --- | --- |
| Braves | 23 | 18 | .561 | - |
| Nationals | 23 | 19 | .548 | 0.5 |
| Phillies | 20 | 23 | .465 | 4.0 |
| Mets | 16 | 24 | .400 | 6.5 |
| Marlins | 11 | 31 | .262 | 12.5 |
Last updated: 05/18/2013