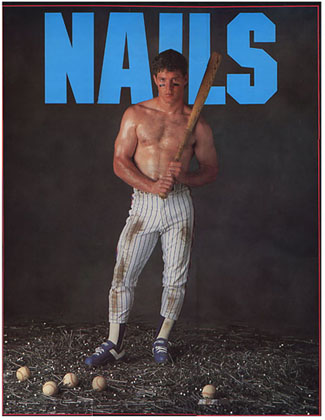 I hate posting this kind of news, but former Mets outfielder Lenny Dykstra, makes it too difficult to ignore his antics and frequent skirmishes with the law.
According to the Daily News, Dykstra was tossed in jail Monday after being charged with stealing three cars and possessing drugs.
He was charged with 25 criminal counts, and was not able to post his $500,000 bail.
As he was led away in handcuffs, Dyktra just smirked and called the chargesa "joke." "Of course I'm not guilty," Dykstra said.
If convicted, he faces up to 12 years in jail. He'll be back in court Friday and has an arraignment set for June 16.
Prosecutors say Dykstra had cocaine, Ecstasy and an injectable steroid on him when he was arrested April 14 following a grand theft auto sting.