Browsing articles from "May, 2011"
Jose Reyes went 3-4 with two runs scored last night and has now raised his batting average to .322 for the season. The Mets are 110-29 (.791) when Jose Reyes scores two or more runs. Currently, Reyes leads the majors in triples (6), multi-hit games (19), hits (59) and stolen bases (16) and is tied for second in the NL in doubles with 13. George Willis of the NY Post says if the Mets really do care about [...]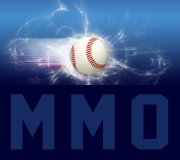 Since the hiring of Sandy Alderson there seems to be a an overwhelming sentiment among the fanbase that if you don't 100% support everything Alderson and his front office do then you're not a real fan of the New York Mets. Gone are the days when having a different opinion was acceptable. Today, Mets fans who disagree with the front office are labeled haters and trolls. They are singled out and attacked on sites like this one or social [...]
The good folks at Elias Sports Bureau say that Justin Turner can match Ron Swoboda's 1965 franchise rookie record if he can drive in a run Friday at Yankee Stadium. Turner has produced an RBI in five straight games, one shy of Swoboda's mark. He has 10 RBIs over the five-game span. With the start of the Subway Series only a day away, the Mets need all the offense they can muster especially with David Wright and [...]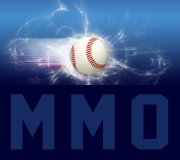 The Mets rotation has had its share of struggles this year, as we all know.  Mike Pelfrey got off to a terrible start and R.A Dickey, who was signed to a two-year deal, looks nothing like the pitcher we saw last season. The one bright spot, Chris Young, is now out for the season after pitching just 24 innings as a Met. Chris Capuano and Jon Niese have been inconsistent at best.  Lately however, there seems to be a shift in performance [...]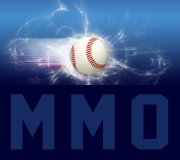 Mets manager Terry Collins is seriously considering a major shakeup in the lineup that would include batting the struggling Jason Bay in the No. 2 spot of the batting order. "I'm going to try something," Collins said. He added, "We've got to get him some protection, there's no question about it." Bay seems to have no problem with it, saying that he'd hit anywhere and that it made no difference to him. The idea is that [...]
The sun wasn't shining at Citi Field, but Jon Niese was as the Mets blanked the Nationals 3-0 playing in what seemed like torrential rains at times throughout the game. Niese was brilliant and limited the Nats to six hits and a walk over seven innings while striking out seven to improve to 3-4 on the season. Nice job by Niese who bounced back after a brutal start against the Rockies his last time out!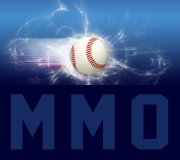 The Mets have signed first baseman/outfielder Jason Botts. Botts, who will be assigned to Triple-A Buffalo, was playing for the York Revolution of the Atlantic League. The 30-year-old hooked on with the Nationals organization last summer, hitting .279/.345/.438 with eight homers for their Triple-A affiliate.  In parts of five seasons at the Triple-A level, Botts owns a .909 OPS.  In addition to the independent circuit, Botts also saw time overseas when he spent parts of [...]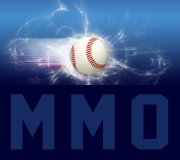 After 19 home games this season, the Mets have had just 548,518 fans come out to Citi Field according to ESPN. This comes out to an average of just 28,869 fans a game, which is only 69.1% of the capacity of Citi Field. Anyone who has been to a Mets game this year can tell you that that number seems to be higher than the actual number of fans who show up.. There are tons [...]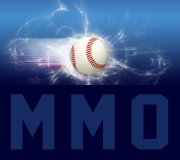 Rich Couthino of MetsBlog and WFAN had an interesting post in which he says we should not be surprised if the Mets are not sellers at the trade deadline, but instead buyers. He also believes that Jose Reyes will still be with the Mets in 2012. Here is part of what he wrote, but I encourage you to read his entire post at WFAN. As each day passes, I really believe Reyes will be here [...]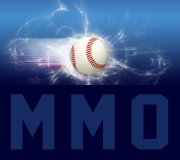 METS AND DUANE READE LAUNCH HONORARY CAPTAIN PROGRAM Fans Can Win the Chance to Bring Out Mets Lineup Card Before July Subway Series at Citi Field The New York Mets today announced the launch of the "Honorary Captain" program Presented by Duane Reade, New York City's largest drug store chain, giving fans the unique opportunity to be an honorary team captain and bring out the Mets lineup card before one of the Subway Series games [...]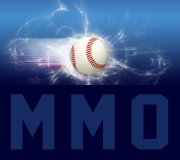 In the chapter on Sandy Alderson in Moneyball, one of the biggest things Alderson was credited for was how he ran his minor league system. Alderson runs a franchise like a military style boot camp. He has specific rules, and wants these rules and regulations enforced properly by his respective managers, especially in the minors. In an effort to impose plate discipline on the minor and major league hitters, Alderson created a rule, mostly applying to minor [...]