Browsing articles from "May, 2011"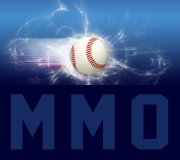 The New York Mets today announced the team has reinstated outfielder Angel Pagan from the 15-Day Disabled List and has selected the contract of righthanded pitcher Dale Thayer from Buffalo (AAA) of the International League.  To make room on the active roster for Pagan and Thayer, the Mets have optioned outfielder Fernando Martinez to Buffalo and have designated lefthanded pitcher Pat Misch for assignment.  Thayer will wear #46 and will be available for tonight's game.  [...]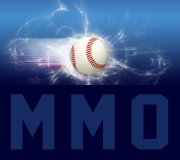 Originally posted on April 9, 2010, here is a wonderful post by Ed that will evoke some great memories of Gary while we keep him in our prayers. In 1984, the Mets surprised the baseball world by winning 90 games and finishing in second place in the National League East.  After seven consecutive losing seasons, the Mets were a competitive team again.  The young pitching staff, led by a teenaged Dwight Gooden and featuring Ron [...]
R.A. Dickey left in the third inning with an injury and the Mets bullpen proceeded to allow nine runs in their 9-3 loss to the Cubs today Game Notes R.A. Dickey looked good or seemed to be pitching a great game, until the injury bug struck. While fielding a grounder, Dickey seemed to hurt his heel and left the game with an undisclosed injury. Typical Mets luck Pedro Beato came in, and was hit like [...]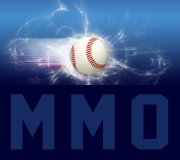 The Marlins' Scott Cousins collides with Giants catcher Buster Posey in the 12th inning Wednesday. It's always tough to see a young player with such a promising career getting injured, especially when the injury was avoidable. Masked behind the Reds-Phillies' 19-inning debacle, a serious injury occurred to promising young player, raising many safety concerns in baseball. The San Francisco Giants were working on defending their World Series championship, when it took a huge left turn [...]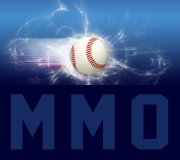 Jon Morosi of FOX Sports is convinced the Mets are on the verge of a fire sale and that it could happen well ahead of the July Trade Deadline. "Think about it, he said. "If you're a manager, and your boss fears a potential operating loss of $70 million, dumping liabilities from the books would be a really good way to impress him." He lists Carlos Beltran as an example of why they will act sooner [...]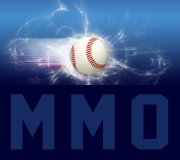 The Mets have the minority owner they hope will be able to bail them out of their major financial mess in the fallout of the Bernie Madoff Ponzi scheme. David Einhorn, president of Greenlight Capital Inc., will purchase 49 percent of the team for roughly $200 million. The sale does not include any ownership segment of SNY. The $200 million will go toward paying down the Mets' considerable debt, which includes repayment of a $25 [...]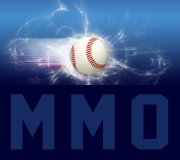 The Mets have just announced that hedge fund manager David Einhorn, has invested $200 million in the team. "We are very excited about David joining our ownership group for several reasons," said Fred Wilpon in a team press release.  "David's investment immediately improves the franchise's financial position.  Equally important, David's intelligence, integrity and success in both business and civic affairs provides us with another perspective in evaluating what is best for this organization and our [...]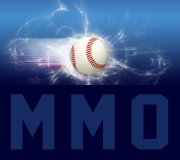 Here's a shot of David Eihorn, the new minority owner, all decked out in his Mets gear. Yes, that's uniform No. 26 – young David was a big Dave Kingman fan growing up! Photo courtesy of DealBreaker.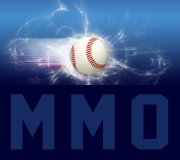 The New York Mets have agreed to sell less than 49 percent of the club for approximately $200 million to David Einhorn, president of Greenlight Capital Inc. according to ESPN's Karl Ravech. The sale will not include a stake in SNY, the television network owned by the Mets, the sources said. Bloomberg and Sports Illustrated have also confirmed this report. Added to by Joe D.: We don't know how much decision-making power would come wirh a sale [...]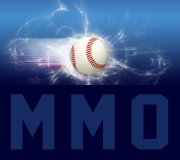 The Mets and Cubs play a classic day game in Chicago. Last night, the Mets bounced back from a terrible opening game with a 7-4 win in a rain shortened game. Yesterday, the Mets found themselves in a quick 4-1 hole, but they came roaring back in the top of the second, scoring 5 runs, putting the game out of reach for the Cubs. Today Dickey will go up against the always fiery Zambrano. This [...]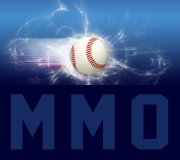 Game Summary Either Mother Nature is a Mets fan or these spring storms in the north have one slim positive in them. Either way the Mets win with a little help from the rain. With the game being called in the seventh inning and the Mets having a three run lead after hitting the Cubs harder than the rain, gives them a win to tie up the series. Gee pitches a complete game (technically) and [...]

NL East Standings
| Team | W | L | Pct. | GB |
| --- | --- | --- | --- | --- |
| Braves | 23 | 18 | .561 | - |
| Nationals | 23 | 19 | .548 | 0.5 |
| Phillies | 20 | 22 | .476 | 3.5 |
| Mets | 16 | 23 | .410 | 6.0 |
| Marlins | 11 | 31 | .262 | 12.5 |
Last updated: 05/18/2013