Browsing articles from "November, 2010"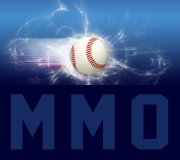 The thing that stood out most in listening to Terry Collins this morning is his emphasis in "playing the game correctly.'' Collins promised an accent on fundamentals with a team that too often disregarded them in the past. This is a team that gives away too many at-bats, both at the plate and on the mound, and loses focus. That is the culture Sandy Alderson and Terry Collins vowed to change. One thing apparent in Alderson's [...]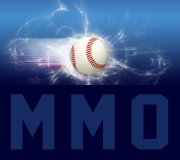 I couldn't help sharing the following news item with you after reading about it on MLBTR. Obviously, most baseball fans, even Mets fans, have heard about the ongoing negotiations between Derek Jeter and the New York Yankees. You would never think the Yankees would be playing hardball with the one player that has defined their brand and image for over a decade, but yet they have. It's kind of a gutsy move by them. Anyway, check this [...]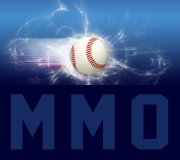 Add another left handed reliever to the ranks of the Mets departed. According to Adam Rubin of ESPN New York, LHP Raul Valdes has agreed to a minor league deal with the St. Louis Cardinals. Valdes, 33, was signed as an international free agent last winter by the Mets and had mixed results going 3-3 with a 4.91 ERA in 38 appearances in 2010. The bigger story is that today, Sandy Alderson told reporters that the Mets plan to offer salary arbitration to [...]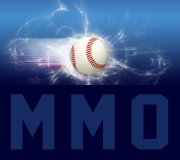 For those of you who were curious as to why Sandy Alderson decided against Wally Backman as a manager, he spoke to Kevin Burkhardt and shed some light on why he decided to go in another direction. "I enjoyed meeting Wally," Alderson said. "We had, of course, long discussions with him over two occasions. One was just myself. And I can understand why the fans were so supportive of Wally. Wally is going to be [...]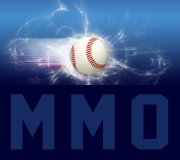 The Mets introduced their new manager Terry Collins, this morning at Citi Field. Here is a video courtesy of SNY. Here are some notes from the presser including my final thoughts. 11:00 Mets VP Dave Howard making the introductions and announcing the day's agenda. (Alderson, Collins, Q&A, break-outs, photo-ops) Alderson: "It's my pleasure to introduce the 20th manager of the NY Mets, Terry Collins. Terry really separated himself from the other candidates. We were pleased [...]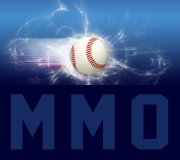 We now know that the Mets need a starting pitcher.  Last week Sandy Alderson made it known that Johan Santana would not be ready for opening day.  While this didn't come as a shock to me it does mean that the Mets need another starter as it's not known if and when Santana will be ready.  Unfortunately there's not much out there for starting pitching after Cliff Lee.  One of the pitchers on the free [...]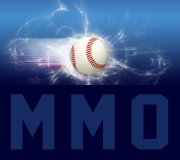 Dear Mets Fans: We are pleased to announce we have hired Terry Collins as our new Manager. Terry's a lifelong baseball man who comes with the entire package – leadership, preparation, emotional commitment, and the drive to win. We believe Terry's knowledge of our players, energy, intelligence, intensity, and direct approach will make an immediate, positive impact both in the clubhouse and on the field. Terry spent six years as a major-league manager, leading the [...]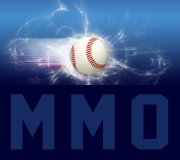 According to Andy Martino of the Daily News, "Hitting coach Howard Johnson is unlikely to remain in that role, but will be employed by the organization in some capacity." Nothing unexpected here, but I am curious as to who his replacement will be. Many of the Mets hitters regressed under Howard Johnson's watch, so I'm hoping the right hitting coach can get Reyes to be a premier leadoff hitter again and hopefully gettting Jason Bay [...]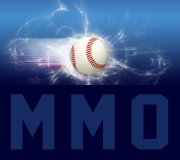 Check out this pretty cool video produced by MLB.com from their new series entitled "Now You Know". Ike Davis talks about what he would have been if not a baseball player, what his first job was, his biggest fear, and a bunch of other cool and interesting stuff. Just click on the the image and enjoy the video.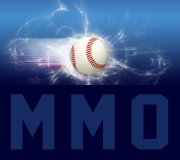 Before the weekend, when rumors abounded that Bob Melvin and Wally Backman had pulled in front and that Terry Collins was backsliding, I wrote in this post: I still believe Collins is the front-runner, with Bob Melvin slotting in as the bench coach, Chip Hale remaining in the coaching staff and Backman staying in the minor leagues. Candidates Ken Oberkfell and Dave Jauss will also remain with the organization. Melvin won't be the bench coach, [...]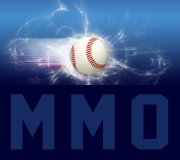 Tomorrow is the deadline for teams to offer salary arbitration to free agents in order to preserve their right to draft-pick compensation. No news yet as to whether the Mets intend do offer arby to Pedro Feliciano, who is a Type B free agent. Ken Davidoff of Newsday, tweeted that the Yankees are very interested in lefty reliever Pedro Feliciano. The Mets reliever will be considered by many teams and is expected to fetch a 3-year deal for as much as $12MM. The [...]

NL East Standings
| Team | W | L | Pct. | GB |
| --- | --- | --- | --- | --- |
| Braves | 24 | 18 | .571 | - |
| Nationals | 23 | 20 | .535 | 1.5 |
| Phillies | 20 | 23 | .465 | 4.5 |
| Mets | 16 | 24 | .400 | 7.0 |
| Marlins | 11 | 32 | .256 | 13.5 |
Last updated: 05/18/2013