Browsing articles from "December, 2008"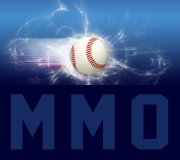 I'm still so excited about the prospect of seeing K-Rod save his first game as a Met! Did anybody ever really doubt that K-Rod was coming to the Mets all along? So now, what's next? Well, we have a bunch of new posts scheduled for tomorrow that will explain all that, but for now, just enjoy these little tidbits from tonight at Vegas. * * * * * * * * * * According to Enrique Rojas from ESPN.com, [...]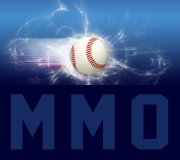 Original Post: 3:05 PM The New York Mets agreed to a three-year deal with free-agent closer Francisco Rodriguez, a source told ESPN on Tuesday. Rodriguez's deal, worth $37 million plus additional incentives, is pending a physical. It is a one-year increase over the two years and $24 million the Mets are said to have initially offered the closer, who broke the major league single-season saves record last season with 62. Joel Sherman of the NY [...]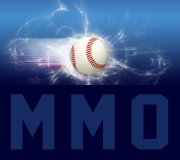 The Baltimore Orioles have traded catcher Ramon Hernandez to the Cincinnati Reds for outfielder Ryan Freel and two prospects, according to a major-league source. The deal is pending the approval of the commissioner's office, because it involves a cash transaction of more than $1 million. On Monday, major-league sources said the deal would not be completed unless the Orioles picked up a significant portion of Hernandez's remaining salary, and apparently they did just that. Hernandez is owed [...]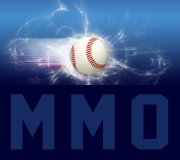 Enjoy the video from ESPN!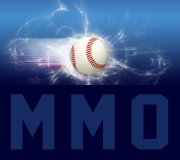 Many sources are now feverishly caught up in the K-Rod frenzy this morning. We will be closely monitoring this story and posting and new relevant information. Earlier today, Jon Heyman confirmed what was being widely reported since late last night, that the Mets were on the verge of signing their primary target, and record breaking All Star closer, Francisco Rodriguez. Heyman was a guest on Boomer and Carton this morning and said, "It's as good as done and [...]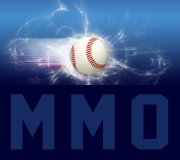 Of course the only big news of the day, is the breaking story that the Mets are on the verge of signing free agent closer, Francisco Rodriguez. Wow… I love the sound of that… Try saying it out loud a few times, and you'll see what I mean… Now, let's take it one step further. Imagine this if you will… A totally revamped Mets bullpen that will feature the all time single season record holder for [...]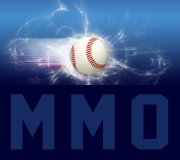 Several sources are now confirming that the New York Mets are on the verge of landing this year's top free agent closer, Francisco Rodriguez. Joel Sherman of the NY Post, first broke the story when he reported first hand comments from Rodriguez's agent, Paul Kinzer. "I am more optimistic than I have ever been" about finalizing a deal between the single-season save leader and the Mets." Kinzer would not divulge terms of the deal, except [...]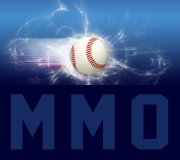 Are you as tired of reading the on again, off again trade rumors revolving around the same supposedly available closers? Here are the cold hard facts… B.J. Ryan of the Toronto Blue Jays is not available… He never was available… Blue Jays GM J.P. Ricciardi never had any conversations with the Mets or anyone else for B.J. Ryan. Jose Valverde of the Houston Astros is not available… He never was available… Astros GM said, "I [...]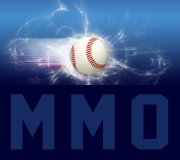 The Mets, like any other team, have had periods of success and periods of down years. From 1969-1976, the Mets averaged 84 wins, only finished lower than third once and those 7 years earned us 1 World Championship and 2 Pennants. For the glory days of 1984-1990, we averaged an impressive 95 wins, never finished lower than 2nd place, won 1 Championship and 2 pennants. From 1997-2001, the Mets averaged 90 wins and in those [...]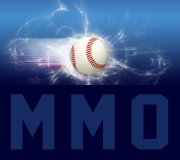 What a crazy day… If you are an avid Mets fan, and are addicted to reading blogs about the Mets, today was like a taste of heaven for you. Between this site, and about two dozen more Mets sites, there were over 300 different blogs posted today! And nothing happened! About 10% of those blogs were posted by MetsBlog alone, and they may have just set a new world record of thier own over there. Anyway, I [...]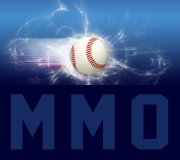 Dan Graziano of the Star-Ledger is reporting that the Mets and Red Sox are currently negotiating a trade that will send catcher Brian Schneider to Boston. He writes, A person familiar with the discussions, who declined to be identified because he's not authorized to speak publicly about them, confirmed that the Red Sox and the Mets were discussing a deal that would send catcher Brian Schneider to Boston. According to this person, the Mets would [...]

NL East Standings
| Team | W | L | Pct. | GB |
| --- | --- | --- | --- | --- |
| Braves | 24 | 18 | .571 | - |
| Nationals | 23 | 20 | .535 | 1.5 |
| Phillies | 20 | 23 | .465 | 4.5 |
| Mets | 16 | 24 | .400 | 7.0 |
| Marlins | 11 | 32 | .256 | 13.5 |
Last updated: 05/18/2013