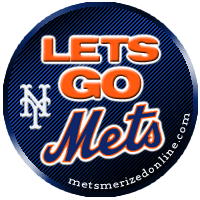 Seems like everyone from beat writers to bloggers are taking a stab at projecting the 2011 Opening Day roster, so here is my obligatory post.
Only 24 days from Opening Day, but things are starting too look less murkier and some players are beginning to solidify their chances of sticking.
The Starting Lineup
1B Ike Davis – Great defense, good power, iffy on-base skills, hey nobody's perfect. I like Ike.
2B Dan Murphy – I've picked Murphy all along, so I'm not gonna stop now. He's even made Collins a believer.
SS Jose Reyes  – He should be the starter at least until July 31st. After that all bets are off.
3B David Wright – Mr. Met personified. Wright will lead the fight again at third and will make fewer errors.
C Josh Thole – He has no competition in camp, none, zero, nada, and I'm not complaining.
LF Jason Bay – Bay scares the hell out of me. Please don't become an albatross, please.
CF Angel Pagan – Don't tell Wright I said this, but Pagan had a better season last year.
RF Carlos Beltran – His numbers won't be as gaudy in RF, but he took one for the team, he's the man.
Final Thoughts – Like most Mets Rule 5 Picks, Brad Emaus will return home to Toronto so hopefully he packed a scarf and some warm gloves. As for Luis Castillo, I can't stop thinking of the nightmare in the Bronx. Leave already! 
The Bench
Mike Nickeas – He'll back up Thole until Ronny Paulino is finally ready to play and if he ever shows up.
Nick Evans – No way the Mets risk him losing him. His bat and versatility are a big plus.
Chin-lung Hu – I don't get what makes him better than Ruben Tejada, but apparently he can walk on water.
Scott Hairston – He got a major league deal, nuff said. Sorry Duda, I would have preferred you.
Willie Harris – Thought this was a bad move until I heard he plays solid defense at 2B too. 
Final Thoughts – Castillo and Emaus are not versatile enough to be utility players. It's back to the future er Buffalo for Duda, F-Mart and Captain Kirk – three players we will all see again. If Paulino don't get his butt here already, he may miss a lot more than the first eight games.
The Starting Rotation
Mike Pelfrey – He will start on Opening Day, bad spring stats are the norm for him so don't worry.
Jon Niese – Not ideally a number two, but I like him breaking up the two rightys.
R.A. Dickey – Just just call him Mr. Majestyk, Bronson's got nothing on Dickey.
Chris Young – So far he's healthy, throwing with more velocity and pounding the strike zone. A Trifecta! 
Chris Capuano – He'll get most of the action until July when Johan returns, then he bolsters the bullpen.
Final Thoughts – Dillon Gee and Jenrry Mejia will start in Buffalo and be the first pitchers called if needed. Pat Misch and Boof Bonser never really had a chance. 
The Bullpen
Francisco Rodriguez – K-Rod is throwing in the mid-90s and is primed for a big season.
Bobby Parnell  – The de facto setup man has yet to prove he's up for the challenge, but it's his gig to lose.
Taylor Buchholz – Yeah I'm buying the hype. I'll even go one better and say he'll ultimately be the setup guy.
Taylor Tankersley – He's no Feliciano, but he'll edge out both Pat Misch and Tim Byrdak for the LOOGY job.
Jason Isringhausen – I'm loving the improved curve and his velocity is up to 89-90, yeah so why not?
Mike O'Connor – He's my dark-horse pick for the second left hander in the pen. Sorry Byrdak.
D.J. Carrasco – He'll be the long guy and do a nice job for us. His two year deal makes him a virtual lock.
Final Thoughts – Rule 5 won't save Pedro Beato from being cut. Pat Misch will join Mejia in boot camp. Manny Acosta is out of options and may pass through waivers, and if he don't, no big loss. Byrdak, Boyer and Igarashi will also head to Buffalo – Hey, they need bullpen guys too!