Browsing articles tagged with " John Franco"
On Sunday, Bobby Parnell notched his sixth save of the season, recording the final three outs of the Mets' 4-3 victory over the Cubs.  With the save, Parnell now has 20 in his six-year career with the Mets.  Now that may not seem like much, but it does give Parnell a special title. Tell me, my fellow Mets fans.  Do you know which homegrown Met has the most saves in team history?  That would be [...]
Updated 12:15 PM David Wright on Wednesday joined New York City mayor Michael Bloomberg and former Mets favorites in kicking off this year's All-Star Game festivities at City Hall, with less than three months to go before the Midsummer Classic at Citi Field. Wright was named Major League Baseball's official spokesman for the T-Mobile All-Star FanFest, to be held at the Jacob K. Javits Center from July 12-16, while former Mets Edgardo Alfonzo, John Franco [...]
Updated on 3/21 Terry Collins just announced that the Mets have named David Wright the captain of the New York Mets. Wright becomes the fourth captain in team history, joining Keith Hernandez, Gary Carter, and John Franco. "This is probably one of the proudest days of my career so far," Wright said. "To be viewed in this light – by ownership, by Sandy and the front office, the coaching staff, and most importantly by the players [...]
Nearly flawless in his last start, Matt Harvey took his lumps today, but on a positive note rebounded and regained control. Harvey gave up a three-run homer to Washington's Bryce Harper in the first inning, but rebounded to throw three scoreless innings and strike out six in an 8-5 loss. Harvey settled down to retire 11 of the final 12 hitters against him; a very good sign for any pitcher let alone a young one after a rough start. [...]
You can learn a lot about a baseball team from its locker room. The clubhouse is where relationships form, character is revealed and leaders speak out (or not). For the major league rookie, clubhouse real estate is valuable — sometimes priceless. Imagine being the rookie who spent eight months out of the year next to Sandy Koufax? Roberto Clemente? Lou Gehrig? Tom Seaver? These were model athletes, wise and humble men, who used their talent [...]
Check out my video coverage of last night's induction of John Franco into the Mets Hall of Fame.
Update 12:18 Andres Torres had a big night offensively, but he credited the pitching staff for their stellar performances lately. "Pitching is a big key for winning games, and all our pitchers are terrific." He thinks tonight was his best offensive game as a Met. He's not focused on being in first place right now, since it's still so early. Torres was a home run shy of the cycle. I asked him if he was [...]
The MetsMerizedOnline Player of the Week for this week has shown he has a great impact on this team. This week also includes the opening series against the Atlanta Braves, for a total of 9 games played.  Here is our MMO Player of the Week for 4/5/2012-4/15/2012: Through the use of the scorecard, let's take a look at how David Wright did this week: G AB H R 2B 3B HR RBI BB K AVG [...]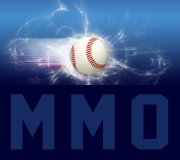 Last week I wrote about how the Mets need to find ways to entice the fans to come out to the ballpark in 2011.  Last week I brought up the idea of retiring 17 in honor Keith Hernandez.  I thought it would give Mets fans something to look forward to during the long season that 2011 will be and I thought that when looking back on 2011 it would be a fun thing to remember. [...]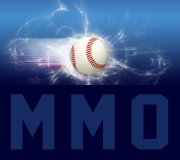 I always tell my friends who are Yankee's fans, it's easy to be a Yankee fan. Everything is handed to you. To be a Met fan it takes a certain rare, albeit hopeful, yet borderline delusional personality. The Yankee's are like the older brother that grew up a Hilton to the Mets kid who grew up in an orphanage. Ok that's a bit extreme but the Yankees always seem to get all the attention. It [...]