Browsing articles tagged with " Davey Johnson"
The Terry Collins era was always going to go down as the bridge to brighter days. How else could you explain Sandy Alderson making Collins his first manager with the track record he possessed three years ago? Collins oversaw teams collapse in Houston and Anaheim, with the latter resulting in a mutiny. He was well-placed as a minor-league field coordinator, and could still be valuable in such a role for an organization going forward. The [...]
A member of the SABR once said, "There are 499 ballplayers. And then there's Willie Mays." It was way back in the summer of 1973. Camera Day. I was a few months shy of turning 8 years old. My dad nudged me closer to the railing along the third base line so no grown-ups would block my view. Mets players walked around the warning track, stopping every few feet to smile for the cameras. My [...]
As of now, Terry Collins' job is safe and deservedly so. Based on getting the most out of what he has been given and basic fairness, there's nothing justifying Collins' job being in question. However, fairness is irrelevant in sports. A manager's job security always becomes an issue when he has lame duck contractual status and his team has lost six straight games.Losing streaks get everybody edgy, with questions directed to management, in this case, GM Sandy [...]
Baseball is such a great sport. There is something for everyone, offense, defense, strategy, statistics, history and pitching. I'll take a well pitched game over a slugfest any day. When you look at the Washington Nationals starting rotation, you just got to love what you see: Stephen Strasburg, Gio Gonzalez (one of my favorites), Jordan Zimmermann, and Dan Haren. This is a team with the potential go on a super long winning streak. Looking at [...]
Here are some Mets thoughts from the afternoon media session from Tuesday's 23rd annual MLB B.A.T. Dinner. Gary Sheffield Sheffield said it was not difficult for him to retire after his long career, which included a World Series championship in 1997 with the Marlins and hitting his 500th career home run as a Met. "I pretty much did everything I wanted to do on a baseball field," he said. He has enjoyed spending time playing [...]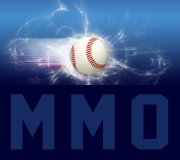 Along with SNY analyst Bobby Ojeda. fellow former 1986-'er Darryl Strawberry is calling out the team for not only leadership issues (or lack thereof) but for not putting "fear" into their opponents.  "They laugh at these Mets," says Strawberry.  While I agree with him to a certain extent, he has to understand, as well as many of us who came of age in the hey-day '80s Mets teams (myself included), that the dynamic of baseball [...]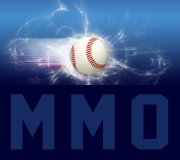 All of us have come to love the uplifting and inspirational story of a rookie making good on his promise. Case in point, Ike Davis. When that rookie comes with superstar billing, it becomes universal and even historical. The past few weeks Major League Baseball was introduced to the 2010 edition of this story when Stephen Strasburg of the Washington Nationals made his major league debut against the lowly Pittsburgh Pirates. Doug Thorburn of the [...]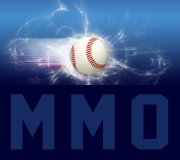 It's that time again – I happen to love the Subway Series, but I know there are others who don't.  Anyway we've reached the weekend and it's the second act of the Subway Series for 2010. The Mets go to the Big City for the games at the new Yankee Stadium on Friday night, and Saturday and Sunday afternoons.  The Mets are on a seven game winning streak, and the Yankees have just lost two [...]
Uncategorized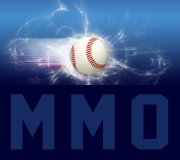 Now, as Jose Reyes is put on the DL and viruses and other nagging injuries are affecting more of the Mets, it feels like they are all jumping overboard while that big ship known as the Philadelphia Phillies has just blown right by, making the water choppy around those NYM lifeboats.