Browsing articles by " Former Writers"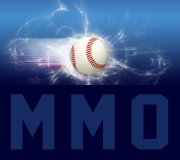 Atlanta Braves: (4-6; -4) The Braves lose two out of three to the New York Yankees, and proceed to face the Boston Red Sox. Josh Beckett will face Jair Jurrjens in the opener tonight. The Braves lost two of three to the Sox last weekend. Florida Marlins: (7-3; -1) The Marlins swept a three game series from the Baltimore Orioles, and are the hottest team in the division.  They open a three game series against [...]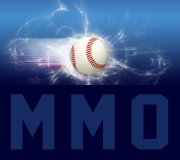 Tonight's game at Citi Field is an historic one. The first Subway Series game at the Mets new ballpark. And yes, I am privileged enough to be going. I finally get to see for myself, live and in person, what all the hype is about. (Ok, I can imagine. But it's not the same until you've actually been there.) As a segueway into this weekend's series, I'd like to take a look at the history of [...]
Uncategorized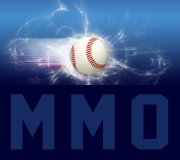 Those of you were fortunate enough to catch this afternoon's Met game on SNY were treated with the presence of Mets treasure and Hall of Famer, Ralph Kiner in the broadcast booth. Mr. Kiner joined Ron Darling and Kevin Burkhardt (who was sitting in for Gary Cohen) for an interesting few innings of baseball talk. Early on during the visit, Darling was talking about the importance of Johan Santana keeping his leg stiff in order [...]
Uncategorized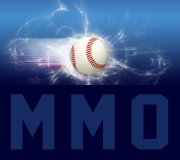 the Mets and their opponents have suffered from a power outage this season. But it's not just at home, because the Mets have brought their power outage on the road as well.
Uncategorized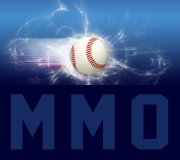 Like most of you I could not wait for the 2009 baseball season to begin. I felt the Mets were most definitely the team to beat in the National League. Omar Minaya did an awesome job rebuilding the bullpen by adding JJ Putz and Frankie Rodriguez. The Mets offense had no problems hanging crooked numbers on the scoreboard. This was going to be our year. Then the injury plague came. Never in my wildest dreams [...]
Uncategorized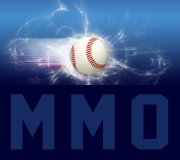 Going into the WBC, everyone knew that this tournament would end up hurting a teams chances to winning the world series. That team is the Mets.   The Mets led all major league teams by sending 15 players to the WBC.  Almost half of them have landed on the DL this season.  Coincidence? I don't think so.   JJ Putz, Alex Cora, Carlos Delgado, Jose Reyes, Oliver Perez, and now Carlos Beltran have all landed [...]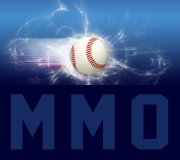 For the last 4 years we have been hearing about Fernando "F-Mart" Martinez.  The 16 year old was praised as the future of the New York Mets.  F-Mart was the 5 tool player that the Mets were going to make into their next superstar.  There were growing pains of course, the last couple of seasons F-Mart was injured.  Some were wondering if F-Mart would live up to his expectations. The 2009 Mets as we all [...]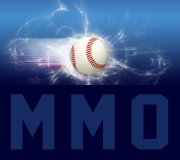 In 2007 – for the first time in my life I fulfilled a lifelong dream and became a Mets season ticket holder.  Some friends and I ended up splitting 2 seats 4 ways – and visions of playoff games after the stunning near miss of 2006 danced in my head. The last time I had anything close to access to this many Met tickets was my childhood in the late 1970′s and early 1980′s – [...]
Uncategorized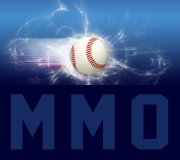 With all the injuries to the 2009 Mets reminding me of the 1987 Mets, and with the St. Louis Cardinals in town for a big four game series, it got me thinking about the great Met-Cardinals rivalry of the mid 1980′s. To borrow a line from Keith Hernandez "You kids out there who are new to the game" may not realize that once upon at time, the Mets and Cardinals played together in the Eastern [...]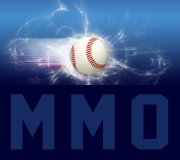 John Maine will throw a rehab start this week, with the goal of returning next weekend. If Maine's rehab start goes well, then he will take Tim Redding's start on Saturday against the Yankees, with Redding moved to long relief. Our other injured starter, Oliver Perez will begin a rehab assignment Monday in Port St. Lucie, and the possibility has been raised of Ollie returning to the bullpen before he is trusted with starting again. [...]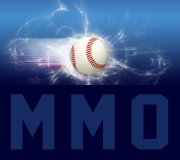 Atlanta Braves: (4-6; -5.5) The Braves were involved in the lone National League series this week, losing two of three to the Cincinnati Reds. They will move on to a very interesting series with the Red Sox. Friday's matchup pits Japanese pitchers Kenshin Kawakami of the Braves against Daisuke Matsuzaka of the Red Sox. Saturday's matchup tops that, as Braves ace Derek Lowe returns to Boston for the first time since 2004 against Red Sox [...]