Browsing articles from "March, 2012"
The New York Mets will honor the memory of Gary Carter on Opening Day, Thursday, April 5 at Citi Field with his family participating in a special pre-game ceremony prior to the season's opener against the Atlanta Braves at 1:10 p.m. Carter passed away February 16 after a courageous 10-month battle with brain cancer. Gary's wife, Sandy, son, D.J., and daughters, Kimmy and Christy, and their families will be on the field during a moment [...]
Jon Heyman of CBS Sports, first reported that the Mets have re-signed free-agent RHP Chris Young to a minor league contract. Sandy Alderson confirmed the signing today and spoke with reporters: "Right now we don't have an expectation other than a general one — that he'll be able to pitch at some point. Until he's seen by the doctor, and we actually see him throw, we really can't make an estimate as to when he might be [...]
With David Wright back in the line-up (1-2, single) and Scott Hairston and Andres Torres looking like safe bets for Opening Day, it seems to me like the 25-man roster is seemingly set: Starting Line-up C- Josh Thole 1B – Ike Davis 2B – Daniel Murphy 3B – David Wright SS – Ruben Tejada LF – Jason Bay CF – Andres Torres RF – Lucas Duda It looks like we're good to go here for [...]
The Mets have released nine players from minor league camp today including: RHP Tobi Stoner, LHP Eric Niesen, RHP Nick Carr, LHP Roy Merritt, RHP Chris Hilliard, RHP Ronny Morla, RHPSteve Winnick, 1B Lucas Stewart and CF Chase Greene. Stoner, a Mets 16th round pick in 2006, and Niesen, a Mets 3rd round pick in 2007, had been on few Mets top 20 prospects lists back in 2008 and 2009, but have declined sharply over the years.
As Spring Training 2012 enters it's final weeks, we can't help but feel anxious. With all the injuries and uncertainty, all any self-respecting Mets fan wants at this point is for their team to navigate the rest of the way through spring training, staying healthy and intact, and with everyone ready to start the season. The players too, aren't immune to this anxiety. Despite their cool, professional demeanors, many of these guys are fighting for [...]
According to several reports from the Mets clubhouse at Digital Domain, both Garrett Olson (hand) and Jason Bay (forearm) are doing fine this morning. Olson who was struck in the hand by a batted ball yesterday said he will throw a bullpen today, and Bay who was hit on the forearm by a pitch said his it was just a little sore, but fine. By the way, Andres Torres hopes to get cleared for running [...]
Good news everyone… David Wright will be starting at third base this afternoon when the Mets take on the Cardinals in Jupiter, Florida at 1:00 PM, "I'm going to make sure I'm still allowed to go," Wright said shortly before 8 a.m., as he headed to the trainer's room. "I'm planning on it." This would mark Wright's first Grapefruit League game of the spring. Yesterday aftre batting practice he told reporters he felt great and [...]
Johan Santana takes the mound today in a 1:05 PM start against the St. Louis Cardinals. Manager Terry Collins said Santana is expected to throw 90-95 pitches in the game. In his last start, also against the Cardinals, Santana threw 69 pitches, 48 of them for strikes in what was his best pitched game of the spring. His impressive performance prompted Collins to say this: "There are some minor steps, there are some baby steps and [...]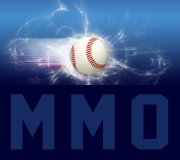 Urgent Update @ 9:25pm 3/26 – Unfortunately, a player had to leave the league, and we can't draft with an odd number of players.  First come, first served for the final spot. Here's the league info:League ID: 80356 - Custom League URL: http://baseball.fantasysports.yahoo.com/league/mmo_fantasy_baseball - Password: metsmerized Update @ 3/14 11:00am – 19 teams.  Come on guys and gals…….one more! Update @ 3/14 10:00am – Draft time changed to 3/27 at 8pm.  Thanks to last year's champion, Satish, for noticing [...]