Browsing articles from "September, 2011"
Star Wars Night To Benefit Stand Up To Cancer Tuesday, September 13, 7:10 PM Calling ALL Jedi, Sith, Rebels, servants of the Empire, Clones, Bounty Hunters, Wookiees, Droids and other creatures of the galaxy. The New York Mets are proud to present its first Star Wars Night benefitting Stand Up To Cancer. Join the Mets in celebrating the Star Wars Blu-ray release! Come dressed in your finest Star Wars attire as there will be contests, [...]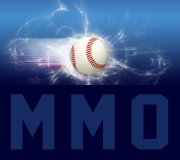 Knuckleballer R.A. Dickey delivered another solid performance against the Marlins Wednesday night, in a 1-0 victory by the Mets. Dickey has dominated the Marlins all season long and improved to 3-0 with a 0.00 ERA against Florida in 20 innings this year. The veteran right-hander worked seven scoreless innings and extended his streak of quality starts to nine games. He improves to 7-11 on the season with a 3.47 ERA. The Mets scored their lone run off the [...]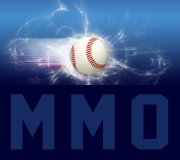 When the Mets fell to 61-68 I began to think about how bad this might get.  They had fought so hard all season long, and now the injuries were finally starting to take their toll on this young roster.  The guys like Turner, Tejada, and Gee among others were beginning to get exposed playing everyday and this team would spiral out of control to another terrible record.  As it turned out, the opposite happened. The [...]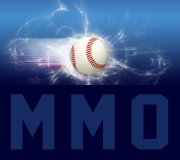 Bobby Valentine, John Franco, Mike Piazza, Steve Phillips and Mookie Wilson reflect upon the tragedy that unfolded on September 11, 2001. Video cortesy of SNY.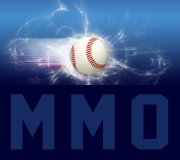 One of the many things about Jerry Manuel that drove me crazy was his inability to make, and stick, with a decision. For the most part Terry Collins has been the opposite, but there are waffling signs with him on Bobby Parnell. After Parnell's blown save against the Nationals, Collins said Parnell would stay in the closer role because he wanted to display faith and avoid a kneejerk decision. Collins wasn't so supportive after last [...]
The St. Lucie Mets Defeated the Bradenton Marauders 4-2 last night, in Game 1 of the Florida State League Divisional Series. With the score tied 2-2, men on second and third and two outs in the top of the ninth inning, 2B Jose Coronado laced a double to drive in C Francisco Pena and 3B Jefry Marte with the winning runs. LHP Darin Gorski pitched 7 solid innings allowing only 2 runs, on 6 hits, while striking [...]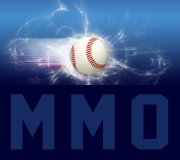 The Mets will play their final game ever this evening at Sun Life Stadium in Miami Gardens, Fla. It was a short-lived history, since the Marlins were brought into the league as an expansion team in 1993. Coming into the last game, the Mets are 73-72 in games played on the road against the Marlins. They will try to stay above .500 tonight with first pitch scheduled for 5:10 p.m. since the Mets have a [...]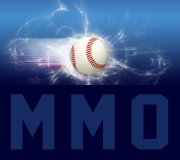 If you were to glance at the National League standings this Labor Day weekend, your first thought might have been "why am I a Mets fan?' But if you looked closely, and have still been following the team, the answer is quite apparent. The Mets, a team that most saw as the worst in league, is sitting in third place in one of baseball's toughest divisions. The Mets are also very close to finishing the 2010 [...]
Miguel Batista had another good outing spoiled by a blown save, but Nick Evans had a huge day in the Mets 7-4 win. Game Notes Miguel Batista took the mound, and pitched another surprising game, but was not as sharp as his last outing. Batista went six innings, allowing one run on five hits, walking four and striking out three. Batista wasn't hit hard, but he had Marlins batters chasing bad pitches consistently. While [...]