Browsing articles from "April, 2011"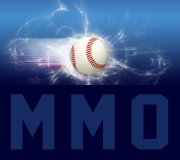 It seems odd to compare Ike Davis to Darryl Strawberry.  After all, Darryl was the #1 pick in the 1980 amateur draft, took home the Rookie of the Year Award in 1983, and is at or near the top of many of the Mets' all-time hitting records.  Ike Davis?  He was known for being the son of former major league pitcher Ron Davis. Other than that, he had a solid, but not overwhelmingly spectacular college [...]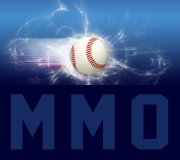 I just wanted to wish those of you who celebrate on this day, a very Happy and Joyous Easter with your families!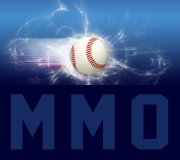 Jason Bay didn't take very long to contribute to the Mets offensively, and it sure did pay off as the Mets went on to win a tight one against the D-Backs 6-4.  Even with the rain delay, the Mets offense still decided to come alive today.  The team's 15 hits is a season high for the Amazins.  That was all the help Dillon Gee needed in order for the Mets to compete today against the D-Backs. [...]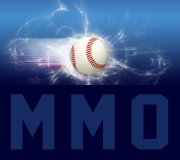 The Mets are joining forces with the National Brain Tumor Society (NBTS) on Saturday, May 28, for Brain Tumor Awareness Night. If you were thinking of attending a Mets vs Phillies game, why not this one?  If you purchase tickets through the NBTS link, a portion of the sales go to the NBTS. Pitch in for a good cause and rally the Mets fans together for Brain Tumor Awareness!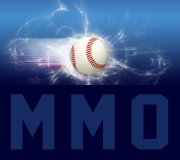 Last season, the Mets went into the MLB Draft with the 7th pick overall.  I'll admit, that having such a high pick does increase the chances of getting a good to great prospect, and so far  things couldn't be better for RHP Matt Harvey.  When the Mets selected Harvey, questions arose about how he will translate his success as an amateur to the major-league level.   Now that Harvey has had some time to get his feet wet as a [...]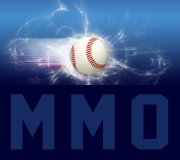 Yesterday, the Mets announced that Angel Pagan has been placed on the disabled due to a pulled muscle in his left side. It turns out to be a similar intercostal strain that landed outfielder Jason Bay on the DL. Pagan was hurt on a swing Thursday night. He originally told the Mets the pain was a "4″ on a scale of 1 to 10, but it increased to a "6″ Friday. "That's not a good sign," Pagan [...]
Mike Pelfrey went seven strong innings and Ike Davis had the help of some video replay to grant him a home run and the Mets won their series opener versus the Diamondbacks, 4-1 Game Notes Mike Pelfrey looked good today, going seven innings allowing one run on five hits while walking two and striking out four. This is the first time Mike has managed to go more then five and one third innings this entire [...]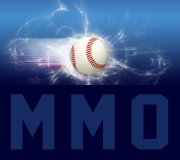 Just a day after the New York Mets returned former Rule 5 pick back to the Toronto Blue Jays after clearing waivers, the Jays dealt Brad Emaus to the Colorado Rockies. In exchange the Blue Jays will receive pitcher Chris Malone and a player to be named later or cash. Original Post 4/19 According to Adam Rubin, a team insider told him that the mets will make no attempt to try and work out a [...]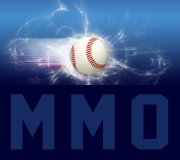 There's a lot of negativity in the Mets fan base when it comes to the direction of where the 2011 team is headed. I don't really have a problem with it, because at 6-13 we all should be frustrated.  However, this idea that the 2011 season is all the fault of Sandy Alderson is just laughable. First, lets call a spade a spade.  If the Mets were 14-6, and playing great baseball, the same people [...]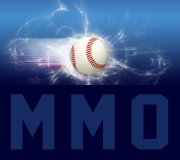 As time ticks away, and the Mets continue to lose games to inferior franchises, I get closer and closer to the thought that David Wright has to be made publically available for the good of the franchise.  It's not a dislike for Wright, or a disgust for the Mets, the Wilpon's etc. It has nothing to do with any of that. I'm not a Wright hater, I enjoy and appreciate him for everything he has [...]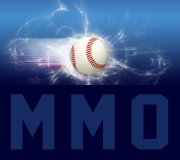 David Wright, Carlos Beltran, Jason Bay and Ike Davis together at last in the middle of the order.  I know it is only one game, but inserting Bay into the middle of that lineup really solidifies the middle of the batting order.  Jason did not tear the cover off the ball in his first game back, but just his presence alone resulted in better at bats for the three guys around him.  I mean just think about who was [...]

NL East Standings
| Team | W | L | Pct. | GB |
| --- | --- | --- | --- | --- |
| Braves | 25 | 18 | .581 | - |
| Nationals | 23 | 21 | .523 | 2.5 |
| Phillies | 21 | 23 | .477 | 4.5 |
| Mets | 17 | 24 | .415 | 7.0 |
| Marlins | 12 | 32 | .273 | 13.5 |
Last updated: 05/19/2013