Browsing articles from "March, 2009"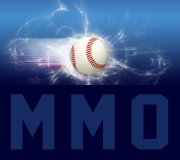 A couple of days ago there was a photo in the paper of a smiling Pedro Martinez having a good time preparing for that annoying WBC with fellow Dominicans, such as, ahem, Moises Alou–didn't that tell me all I needed to know?. He was wearing a Mets cap, and it took me a minute to realize that he isn't really a Met anymore. That kind of affected me. I wasn't sure why at first because, [...]
Uncategorized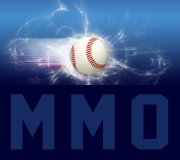 Let's face it, we're all concerned and rightly so about Johan Santana's elbow. Take him out of the Mets' rotation and suddenly we look like the Braves. But a few days ago I was reading the (awesome) USA Today sports page, and there was a capsule preview about the 2009 Mets, and about how Omar Minaya went out and grabbed two closers to make up for the absence of Billy Wagner in 2009, and to [...]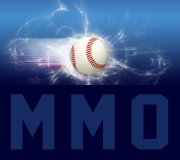 And your Opening Day starter is… Well, it's still a mystery… Yesterday, several sources reported that Johan Santana would not be ready in time to make the start on Opening Day. Today, everyone is reporting that Johan Santana will make the start on Opening Day including Johan himself. "As of right now, my mindset is for Opening Day. That's about it. I appreciate everything they're doing, and Dan is doing, trying to protect me and trying to [...]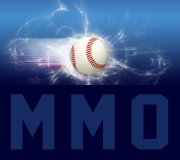 "There is a strange charm in the hope of a good legacy that wonderfully reduces the sorrow people otherwise may feel for the death of their relatives and friends" - Miguel de Cervantes Saavedra Legacy. Each one of us will leave one behind when we leave this world, whether it be good or bad. For some it may be philanthropy or achievement in sports, politics or journalism. For a great many people their most important legacy [...]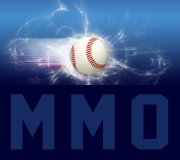 Open mouth… Insert foot… A-Rod has done it again… No he isn't admitting to taking more anabolic steroids, I'm talking about opening the large orifice on his face that he sometimes opens and closes to prove his stupidity on a daily basis. After watching his teammate on the Dominican team Jose Reyes wreak havoc on the basepaths yesterday, A-Rod said this: "I wish he was leading off on our team," A-Rod said with a chuckle. "That's [...]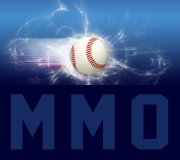 The 2009 PECOTA projections by Baseball Prospectus was the big topic on MLB Network recently, and a lively debate ensued on the decade old argument of how big a role stats play in the game. Harold Reynolds and Sean Casey stand up for the old standbys "touch and feel" and "heart", with Reynolds going so far as saying that stats are ridiculous. I'm a little shocked at Reynolds' position on statistics and he really comes off as being a [...]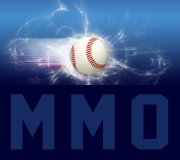 Pitching Coach Dan Warthen said earlier today to the New York Post that it is unlikely to expect ace Johan Santana to start Opening Day, April 6, against the Cincinnati Reds. The more likely season debut for Santana would be Saturday, April 11 against the Florida Marlins. Santana will throw bullpen sessions on March 7 and 10 and throw batting practice on the 13th. After a side-session on March 15th, he could make his first [...]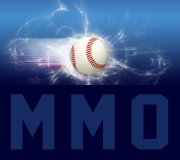 We begin this week's look at the NL East with the team that has had the most tumultuous week, the Washington Nationals. Jim Bowden, GM of the Nationals resigned amid allegations of skimming money from signing bonuses from Dominican player signings. Stan Kasten, team president will take over on an interim basis, while the team looks for a permanent replacement. Kasten has prior GM experience with the NBA's Atlanta Hawks during the 80′s, and has [...]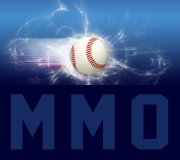 The more you see of Freddy Garcia, the more grateful you become that he was only signed to a minor league contract. Garcia started today's game against the Cardinals and once again he had a brutal outing. His fastball hovered at around 85 MPH and was as flat as a pancake. This time, Garcia was able to complete two innings, but not before allowing two homeruns that were literally blasted out of the park. In two innings [...]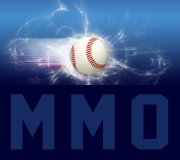 Here are some new projections which certainly bode well for the New York Mets. The first is the most recently updated PECOTA Standings from Baseball Prospectus. Here are the Las Vegas Under/Over rankings for the NL. Interesting to note that even though both sources used uniquely different methods to calculate their projections, yet both have projected a 91 win season for the Mets and a division title. I don't know what kind of math they are using, but I like it.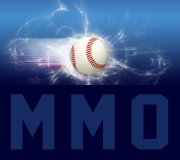 The 2009 World Baseball Classic is fast approaching. Sunday players from around the major leagues left their major league teams and reported to their teams for the WBC. The Mets have a total of 15 players representing 8 different countries. Some of the players are David Wright, Jose Reyes, Carlos Delgado, J.J. Putz, K-Rod, and Oliver Perez to name a few. As you can see our core players will be in this tournament and will [...]

NL East Standings
| Team | W | L | Pct. | GB |
| --- | --- | --- | --- | --- |
| Braves | 24 | 18 | .571 | - |
| Nationals | 23 | 20 | .535 | 1.5 |
| Phillies | 20 | 23 | .465 | 4.5 |
| Mets | 16 | 24 | .400 | 7.0 |
| Marlins | 11 | 32 | .256 | 13.5 |
Last updated: 05/18/2013