Browsing articles tagged with " Omar Minaya"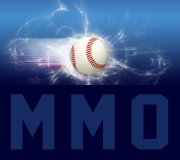 Today I want to take a not so in-depth look at where the Mets stand in terms of making a deal. I keep reading and hearing all these different trade rumors that are making less and less sense as we move closer to the trade deadline. All I hear is that we need to get Matt Holliday or Jermaine Dye or Carlos Lee or Roy Halladay, the list is endless. And while I'm the first one to [...]
Uncategorized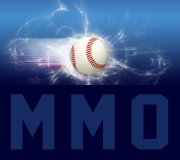 After the Mets finish out the weekend series in DC on Sunday, their schedule until after the All Star break gets a heck of a lot tougher. Tuesday the Mets open a three game set at CitiField with the Phillies. Next weekend they head up to the Bronx. After the Bronx its three down in Baltimore against the Orioles. But from June 19th, until after July 19th the Mets play the following quality teams in [...]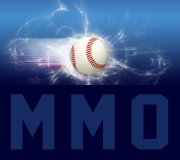 Forgive me for being a backseat general manager, but after ever Raul Ibanez home run, do you cringe a little like me? When I perused the market of free-agent corner this winter his name jumped out because of his consistency and veteran leadership (all reports are he is well-liked and respected by his brethren). His price tag of around $27 million did not seem cost prohibitive considering Omar Minaya sunk $24 million into an oft-injured [...]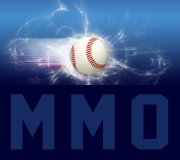 Beleaguered Mets starter Oliver Perez (DL: Patellar Tendinitis) will be immediately removed from his rehabilitation stint in AAA Buffalo, and will be returned to the Mets facility in Port St. Lucie. An MRI taken Thursday revealed that Perez still had lingering inflammation of the patellar ligaments. Perez would have started for the Bisons tomorrow afternoon. Mets GM Omar Minaya had this to say: "We're going to pull him back from the minor league rehab and [...]
Uncategorized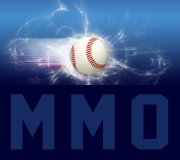 My question is this, though…..for as dominating as Livan has been so far, does last night's game cement him as our #2 starter behind Johan?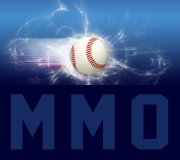 This team when it comes to handling injuries is just horrible.  We saw it last year with Ryan Church's concussion in Atlanta.  The Mets gave him a game off, flew him to Colorado and had him playing while suffering a concussion.  It was a major setback to the season as Church was not the same player when he came back after finally being put on the disabled list. This year in Spring Training there were [...]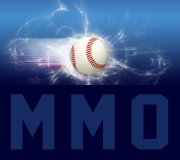 Injuries, poor performance, Jerry's invisible dog house, and expectations that were way off, have shaped the current Mets into something nobody could have imagined on April 1st. Omar's master plan had too many holes and much like last season, it's success was hinging on a huge contribution from a soon to be 37-year old slugger in the middle of the lineup. Sound familiar? Carlos Delgado may have struck the biggest blow to the Mets this season, when [...]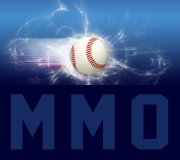 According to Adam Rubin of the Daily News, here are the main points covered during Omar Minaya's conference call with the media. 1. As most of you already know, Carlos Delgado will be out an estimated ten weeks after surgery to repair his hip injury. The ten weeks is estimated based on the track record of other players with a similar condition. 2. Don't look for the Mets to make a trade. Omar Minaya insisted [...]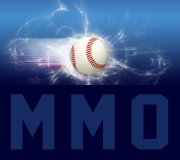 What a difference a week and a half can make. Just ten days ago, we were all throwing stones, pointing fingers and placing blame. Omar should be fired. Wright should be traded. Delgado should be benched. Reyes should stop smiling so much. Things seemingly have changed almost overnight. The same team that was 10-13 and going nowhere has won 8 out of 9 games leaving the Phillies, Marlins and Braves looking up at us for [...]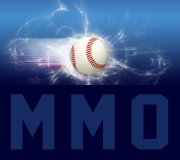 Last week I wrote about Oliver Perez and the decision of Omar Minaya and the Mets to send him into the bullpen.  The next day the Mets decided to put Ollie on the disabled list (DL).  The reason provided by the Mets was that after an MRI it was determined that Ollie was suffering patella tendinitis in his right leg.  Ollie stated after his last bad start that the knee was bothering him all season, [...]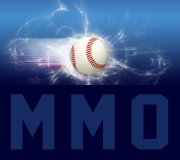 As our beloved Mets continue to pick up momentum after willing their way to a 1-0 defeat of the Phillies last night behind the golden arm of Johan Santana, the team must now sustain the new found toughness as they enter what could be described as a "weaker" part of their May schedule. The next three series pit the Mets against the Pirates, Braves and Giants, and as the Mets appear to be playing their [...]

NL East Standings
| Team | W | L | Pct. | GB |
| --- | --- | --- | --- | --- |
| Braves | 25 | 18 | .581 | - |
| Nationals | 23 | 21 | .523 | 2.5 |
| Phillies | 21 | 23 | .477 | 4.5 |
| Mets | 17 | 24 | .415 | 7.0 |
| Marlins | 12 | 32 | .273 | 13.5 |
Last updated: 05/19/2013