Browsing articles tagged with " Buffalo Bisons"
On a night when Wally Backman had only relief pitchers available, he had a tough task available. As expected from a team with a reliever starting a game, things didn't go so well with the Bisons losing 10-4 to the SWB Yankees. It was Pedro Beato who got the "start" for Buffalo. The majority of Beato's appearances this season have lasted two innings or more, often taking upwards of 40 pitches, but not much more [...]
Welcome to the first edition of Who's Hot, Who's Not – Upper Minors! Today, we will look at the hottest (and coldest) players from St. Lucie, Binghamton, and Buffalo. WHO'S HOT:  Dustin Martin- Martin has been one of the best, if not the best, hitters in the Mets organization over the past few weeks. Martin is hitting an astounding .452 over his last ten games, and also has two homers and ten RBI. T.J. Rivera- Rivera [...]
In last night's pitching duel in Buffalo between the Bisons and Syracuse Chiefs, the Bisons prevailed 1-0. Chris Schwinden got the start for Buffalo, looking to build off his dominant performance on Wednesday night, when he tossed seven innings and allowed only one run on three hits. Schwinden didn't dominate last night, but he scattered hits very well. He got into trouble on quite a few occasions, including a bases-loaded jam with one out in [...]
On a night when Jeurys Familia was struggling, the Bisons offense overcame an early deficit and powered past the Syracuse Chiefs last night by a score of 13-7. It seemed as though Familia had started to turn it around last month, pitching three stellar games in a row towards the middle of the month. However, in his last two starts before last night, Familia had allowed a total of ten earned runs in 7.2 innings [...]
As the Mets continue sinking faster than the Titanic, all eyes will be on Matt Harvey tonight in Arizona as he makes his highly anticipated Major League debut. The 23-year-old is likely feeling tons of pressure to be the savior of the franchise based on how the team has gone through its annual post All-Star break collapse. But Harvey has to just take a deep breath and take it one step at a time. [...]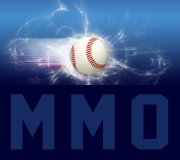 Mets Minors 4.12.2011 PAWTUCKET 15, BUFFALO 1: The Buffalo Bisons fell to 2-3 on the season after getting beat 15-1 by the Red Sox Triple-A affiliate. Dylan Owen, recently promoted from Double-A, gave up a three-run home run in the fifth inning. The PawSox went on the score six more runs in the sixth inning. Kirk Nieuwenhuis broke up the shutout in the seventh inning with a double and run scored. Lucas Duda, recently sent [...]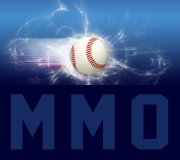 The Buffalo Bisons hit four home runs last night, but they still fell short of a miracle comeback and lost to the Gwinnett Braves 8-7 In that game, Val Pascucci hit a pinch hit home run, but the star of the night was right fielder Fernando Martinez, who clubbed a pair of home runs, his eighth and ninth of the season. F-Mart went 3-5 with three runs scored and a pair of RBI from his solo [...]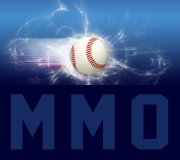 While we were watching the Mets get pounded in Colorado last night, the Buffalo Bisons were busy putting on a good show for their fans in Coca Cola Field. Check out this video of the Buffalo Bisons turning a triple play against the Rochester Red Wings. The Bisons ended up losing the game 9-6 to Rochester, but unlike the Mets, at least they get credit for style points. Nice job guys!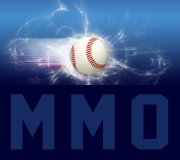 In July 2005 the New York Mets signed 16 year old Fernando Martinez.  F-Mart was given a signing bonus of $1.4 million and from that point on was labeled as the future of the New York Mets.  Omar Minaya said of F-Mart when he signed that: "What we saw in [Martinez] was a 16-year-old kid with power, great ability and great character, above everything else." F-Mart was considered to be a "five tool player" meaning [...]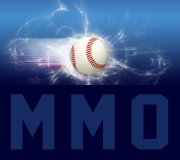 I came across an interesting bit of news regarding Class-AAA Buffalo Bisons manager, Ken Oberkfell. The Buffalo News writes, I wrote today's Inside Baseball column before the Bisons completely melted down defensively and committed three errors in the final two innings of Saturday's 7-2 loss to Durham. Luis Natera had to go as hitting coach with the team performing as poorly as it did. Thursday's 13-5 win was a big wakeup call. But now the [...]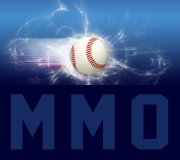 Mets SS Jose Reyes (DL: right calf tendinitis) will be at the Mets facility in Port St. Lucie this upcoming week to test his right leg. Reyes will see action Tuesday and Wednesday with the goal of returning Friday. Mets utility infielder Alex Cora (DL: right thumb) began a rehab assignment at AAA Buffalo yesterday, going 1-4. The Bisons placed pitchers Dillon Gee and Carlos Muniz on the DL, both with right shoulder troubles.

NL East Standings
| Team | W | L | Pct. | GB |
| --- | --- | --- | --- | --- |
| Braves | 23 | 18 | .561 | - |
| Nationals | 23 | 19 | .548 | 0.5 |
| Phillies | 20 | 22 | .476 | 3.5 |
| Mets | 16 | 23 | .410 | 6.0 |
| Marlins | 11 | 31 | .262 | 12.5 |
Last updated: 05/18/2013