Browsing articles by " Former Writers"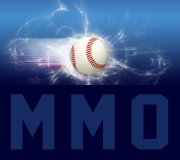 The Saturday night game between the Florida Marlins and the New York Mets when they go down (down) in Miami has been moved to 6:10 from it's previous time of 7:10. SNY does not pick up coverage of the game until 7:00 because FOX Saturday Baseball has an exclusivity timeframe from 4:00 to 7:00 PM on Saturdays. What that means is that when FOX airs a Game of the Week on Saturday afternoons, no other [...]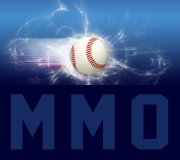 You know, a friend of mine once told me that I was the only person who actually answered that question when she asked it to try to change the subject of a conversation. She couldn't believe she found such an avid Mets fan who took her literally! I laugh every time I think about that. But seriously folks, how bout 'em? It's way too soon to tell what kind of a season this team is [...]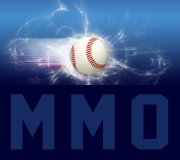 Buffalo 4, Pawtucket 6 Jon Niese's first start of the season was awful, he lasted just 2 innings, surrendering 5 runs on 5 hits and 3 walks, throwing 62 pitches. Niese was in trouble throughout the day, throwing 34 pitches in the first, and 28 in the second. Kyle Snyder worked 3 innings of long relief behind Niese, then 40 year old veteran Japanese lefty Ken Takahashi came in, giving up 2 hits and a [...]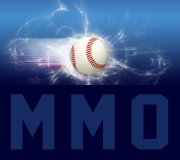 April 8, 2009. Francisco Rodriguez comes into the game against the Cincinnati Reds in the bottom of the ninth inning. The Mets have a two run lead, and need their stud closer to come in and shut the door to close out the win. In true Mets-fashion, Frankie gives us all reason to keep our eyes wide open. Rodriguez loaded the bases in part due to a shrunken strike zone, but also due to some [...]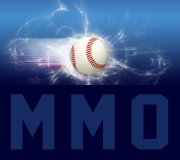 I can only imagine what was going through the minds of some of you when Cincy took a 4-2 lead-Pelf pitched well enough to have been beaten 3-2 at that point. But Pelf was not all that bad, not as bad as that really high, 100-plus pitch count might indicate. What I saw was a horrible first inning, followed by four mediocre to almost good four innings. Flashes of brilliance, stellar…decidedly not. Here were Pelf's [...]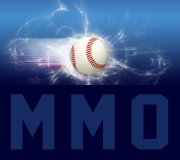 It's amazing to me how some people not only try to play armchair general manager, but how they can make some absolutely idiotic trade proposals. On LoHud.com yesterday, a dude named "80s Joel" proposed that the Mets trade David Wright to the Rays for Evan Longoria.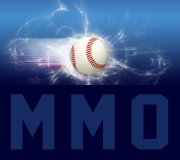 Well with the season now underway many are predicting our Mets to take the division. Now I am a huge optimist in every area of my life. Always have been and always will be, but when it comes to the Mets I get a little unbalanced to say the least. I love my team but when everyone starts making their predictions I turn into a kid trying to play double dutch. I'm afraid to jump [...]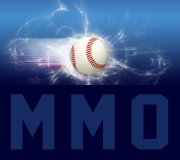 This past weekend we got a chance to see 2 exhibition games played at our brand new ballpark Citi Field and it didn't dissapoint.  The park is beautiful and I look forward to attending many games there.  It's totally different from Shea but it still felt welcoming.  The differences in fact at first was a little overwhelming.  The one thing that was the same was the "boo birds" in attendance for Saturday's game against The [...]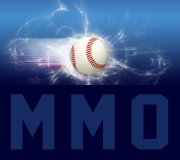 The Atlanta Braves enter 2009 with ideas of contention and a rebuilt rotation. Gone are John Smoltz and Mike Hampton, in are Derek Lowe, Javier Vasquez, and Kenshin Kawakimi. Garret Anderson was also signed as a free-agent from the Angels. In the outfield, Garret Anderson will start in LF, and top prospect Jordan Schafer will start in CF. Jeff Francoeur will seek to put last season's struggles behind him and have a productive season in [...]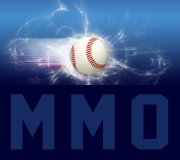 The Washington Nationals have had an offseason to forget (finding out one of their top prospect was fake), but their biggest improvement happened off-the-field with the resignation of GM Jim Bowden. The Nationals were in negotiations with Mark Teixiera before falling short. They did, however, sign perennial 40 HR outfielder Adam Dunn to a 2-year, $20 million contract. They traded for power hitting outfielder Josh Willingham and starter Scott Olsen. They lost Tim Redding to [...]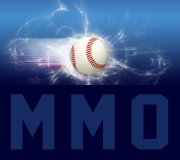 Having had a great opportunity to attend Friday night's exhibition game at Citi Field with the Mets taking on the Boston Red Sox, I felt obligated to give a fan's first perspective on the new ballpark. My first impression as I arrived to the park via the 7 train was one of sadness. No longer are we greeted by our old friend Shea. Her remains are still there. You can see the familiar blue on pieces of rubble. They've [...]

NL East Standings
| Team | W | L | Pct. | GB |
| --- | --- | --- | --- | --- |
| Braves | 23 | 18 | .561 | - |
| Nationals | 23 | 19 | .548 | 0.5 |
| Phillies | 20 | 22 | .476 | 3.5 |
| Mets | 16 | 23 | .410 | 6.0 |
| Marlins | 11 | 31 | .262 | 12.5 |
Last updated: 05/18/2013