Browsing articles from "March, 2012"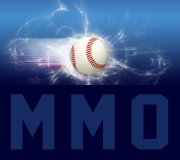 I'm John Delcos from newyorkmetsreport.com. I will be posting for Joe while he is laid up for several days following surgery. Joe and I have teamed up in the past and we will do again throughout the year. I wish Joe a speedy recovery and hope you will do the same with your comments. With a week to go before spring training, even despite their low expectations, the Mets aren't a team without significant issues, [...]
With three weeks of Grapefruit League action in the books and just nine games to go before the Home Opener at Citi Field against the  Braves on April 5th, now's as good a time as any to see which players are performing and who isn't. METS HITTING – MIN 25 AB HOT Mike Baxter – 39 AB,  .333/.381/.359 – 4 SB Vinny Rottino – 45 AB,  .311/.311/.333 Ruben Tejada – 26 AB,  .308/.419/.500 Jordanny Valdespin – 37 [...]
In an interview yesterday with Ben Wagner, the "voice of the Bisons," which was posted on the Buffalo Bisons' website, injured outfielder Kirk Nieuwenhuis talks about how his surgically repaired shoulder "feels good," and his sore oblique "feels a lot better now." He also gives us this progress report: that he began throwing Monday, and will resume hitting "pretty soon hopefully." He sounded very optimistic that he would be back in the line-up before opening [...]
So what do you make of a Mets bench that includes Mike Nickeas, Mike Baxter, Justin Turner, Scott Hairston and Ronny Cedeno? It doesn't exactly strike fear in the hearts and minds of opposing pitchers, does it? Well on that note, check this out from Adam Rubin at ESPN NY: A Mets official said Monday there is concern about the lack of feared hitters on the team's bench. The official said the Mets will be searching [...]
Playing in his first spring training game, Mets third baseman David Wright played his first game of the spring yesterday and had himself a good day at the plate going 1-for-2. Wright did a nice job working a 3-2 count before lining a sharp single off right-hander Jake Westbrook. Wright also made a great diving stop on a hard grounder down the line off the bat of Rafael Furcal. He quickly got back up on his [...]
The New York Mets will honor the memory of Gary Carter on Opening Day, Thursday, April 5 at Citi Field with his family participating in a special pre-game ceremony prior to the season's opener against the Atlanta Braves at 1:10 p.m. Carter passed away February 16 after a courageous 10-month battle with brain cancer. Gary's wife, Sandy, son, D.J., and daughters, Kimmy and Christy, and their families will be on the field during a moment [...]
Jon Heyman of CBS Sports, first reported that the Mets have re-signed free-agent RHP Chris Young to a minor league contract. Sandy Alderson confirmed the signing today and spoke with reporters: "Right now we don't have an expectation other than a general one — that he'll be able to pitch at some point. Until he's seen by the doctor, and we actually see him throw, we really can't make an estimate as to when he might be [...]
With David Wright back in the line-up (1-2, single) and Scott Hairston and Andres Torres looking like safe bets for Opening Day, it seems to me like the 25-man roster is seemingly set: Starting Line-up C- Josh Thole 1B – Ike Davis 2B – Daniel Murphy 3B – David Wright SS – Ruben Tejada LF – Jason Bay CF – Andres Torres RF – Lucas Duda It looks like we're good to go here for [...]
The Mets have released nine players from minor league camp today including: RHP Tobi Stoner, LHP Eric Niesen, RHP Nick Carr, LHP Roy Merritt, RHP Chris Hilliard, RHP Ronny Morla, RHPSteve Winnick, 1B Lucas Stewart and CF Chase Greene. Stoner, a Mets 16th round pick in 2006, and Niesen, a Mets 3rd round pick in 2007, had been on few Mets top 20 prospects lists back in 2008 and 2009, but have declined sharply over the years.
As Spring Training 2012 enters it's final weeks, we can't help but feel anxious. With all the injuries and uncertainty, all any self-respecting Mets fan wants at this point is for their team to navigate the rest of the way through spring training, staying healthy and intact, and with everyone ready to start the season. The players too, aren't immune to this anxiety. Despite their cool, professional demeanors, many of these guys are fighting for [...]
According to several reports from the Mets clubhouse at Digital Domain, both Garrett Olson (hand) and Jason Bay (forearm) are doing fine this morning. Olson who was struck in the hand by a batted ball yesterday said he will throw a bullpen today, and Bay who was hit on the forearm by a pitch said his it was just a little sore, but fine. By the way, Andres Torres hopes to get cleared for running [...]

NL East Standings
| Team | W | L | Pct. | GB |
| --- | --- | --- | --- | --- |
| Braves | 25 | 18 | .581 | - |
| Nationals | 23 | 21 | .523 | 2.5 |
| Phillies | 21 | 23 | .477 | 4.5 |
| Mets | 17 | 24 | .415 | 7.0 |
| Marlins | 12 | 32 | .273 | 13.5 |
Last updated: 05/19/2013