Browsing articles from "October, 2011"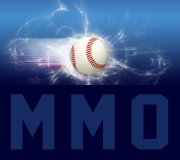 St. Louis Cardinals ace Chris Carpenter went all the way on a three-hit shutout to beat the Philadelphia Phillies 1-0 in the deciding fifth game of the NLDS. The Phillies season came to an excruciating end when Ryan Howard grounded out to end the game and hurt his leg coming out of the batter's box — he limped a couple of steps and then crumpled to the ground as St. Louis celebrated. No Phillies, No Yankees, [...]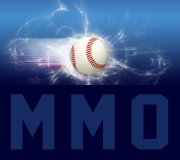 Caught this on MetsBlog: Chris Russo: "If the Mets or White Sox offer you the job to be the bench coach are you going to take it?" Larry Bowa: "To be honest with you – and I'm not avoiding your question, you know I've been honest with you all year – I really, I haven't even thought about that.  But I do love baseball. I like the camaraderie, I like the competition.  I would definitely talk [...]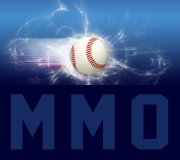 Over at Mets 360, Brian Joura had an interesting post detailing the results of a poll that asked: Which player you would least like to see traded? Surprisingly, Ike Davis was the overwhelming choice. What makes this all the more revealing is that Davis missed three-quarters of the season and there is still uncertainty about the bone bruise on his ankle that has kept him from playing in games or even running full throttle. The poll results [...]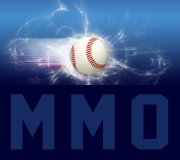 Eric Simon – Amazin' Avenue Brandon Butler: Jose Reyes won the batting title over Ryan Braun. Reyes also made the Mets season-finale controversial after he pulled himself out of the game when he hit a bunt single. What are your thoughts on the controversy, as well as Reyes clinching the batting title? Eric Simon: The only thing controversial about removing Reyes from the game was possibly short-changing the fans who schlepped out to Citi Field [...]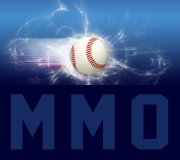 This is a well produced parody of the movie trailer for Moneyball from NBC's Saturday Night Live. Good stuff… Gives a whole new meaning to small ball… Hat tip to Joe Janish of Mets Today who adds, "Some might argue that this commercial parody is more historically correct than the movie starring Brad Pitt." How The West Was Won?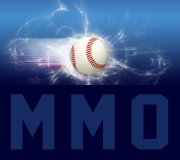 Who Got Passing Grades? Catchers Josh Thole  .268/.345/.344, 3 HR, 40 RBI  B- Thole did not develop as much as was expected offensively this year. He only scored 22 runs this season. Ronny Paulino .268/.312/.351, 2 HR, 19 RBI  B- When he was healthy, it seemed as if Paulino was a good pick up for the Mets. Mike Nickeas  .189/.246/.264, 1 HR, 6 RBI  D Nickeas was not able to produce much offensively in the [...]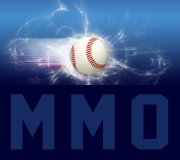 Nick Klopsis of Newsday caught up with Jose Reyes at a red-carpet event for ESPN Magazine last night where Jose Reyes told him that the Mets have not even contacted him yet. The four-time All-Star shortstop said Thursday that the Mets have not reached out to him yet regarding a new deal. "They'll probably start up within the next few days," the free-agent-to-be said at a red-carpet event for ESPN the Magazine's Body Issue. "But right now, [...]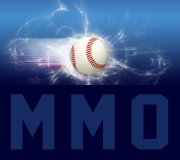 Come closer to the screen.  I want to let you in on a little secret.  Are you with me?  Okay, here goes. Jose Reyes won the National League batting title this year. What was that?  You knew that already?  You want me to tell you something you don't know?  Fine, but don't say I didn't warn you.  In fact, I have a number of things to tell you that you probably didn't know.  And once [...]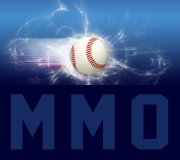 The Detroit Tigers hung on to edge New York 3-2 on Thursday, winning the deciding Game 5 of the American League Division Series. Detroit closer Jose Valverde shut down the Yanks in the ninth to end their season.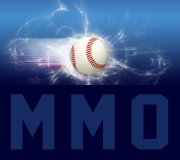 Who says you can't go home again? The Chicago White Sox have just announced former Mets third baseman Robin Ventura as their new manager. Ventura, 44, agreed to a multiyear deal with the club after working the past season as a special advisor to director of player development Buddy Bell. "When I met with the media as our season ended, I identified one person at the very top of my managerial list," general manager Ken [...]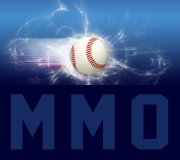 According to Troy E. Renck of the Denver Post, The Colorado Rockies will be aggressive in their pursuit of third baseman David Wright this offseason. They understand that Wright is coming off a poor season and dealt with a back injury, but they believe Wright would return to form and get a huge offensive boost switching from Citi Field to Coors. They are also well aware that his team option for 2013 will expire if [...]

NL East Standings
| Team | W | L | Pct. | GB |
| --- | --- | --- | --- | --- |
| Braves | 24 | 18 | .571 | - |
| Nationals | 23 | 20 | .535 | 1.5 |
| Phillies | 20 | 23 | .465 | 4.5 |
| Mets | 16 | 24 | .400 | 7.0 |
| Marlins | 11 | 32 | .256 | 13.5 |
Last updated: 05/18/2013