Browsing articles from "August, 2011"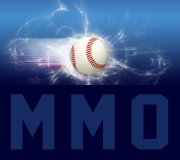 According to the website Dominican Prospect League, the New York Mets have come to terms with three prospects from the Dominican Republic in right-handed pitchers Jesus Lugo (age 17) and Nadir Crismatt (age 16), and Dionis Rodriguez (age 16). Here are players capsules on each:   Jesus Lugo RHP - March 31, 1994; 6'1, 175lb (Trainer – Miguel Delgado) Jesus is a former SS with arm strength and projection, His 6'1 wiry body and easy arm action has [...]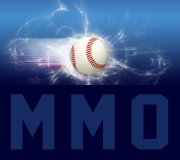 Below is Baseball America's top 10 list prior to the 2011 season.  Where are these players now, and what have they done so far this season? SP – Jenrry Mejia: Coming in Mejia was the best prospect in the Mets farm system. He pitched out of the bullpen in 2010, which in my opinion was a huge mistake. It happened because Manuel and Minaya were desperate to keep their jobs, and with little no bullpen [...]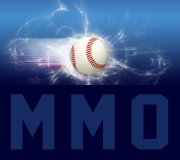 Game Summary Poor defense, thirteen men left-on-base, and poor pitching cost Mets another loss despite late inning rally. Fall ten back of WC with 9-5 Loss. Game Notes RA Dickey, bad start, good finish, no luck. Twenty-four starts, five wins. He was off to a poor start to the season, but haven't had the chance to win. Five runs given up in the first three innings, but nothing in his next three innings. Six innings, [...]
AUTHOR'S NOTE:  Ninety-nine percent of the things I write on this website will be from the unbiased, subjective perspective  of Jason Pafundi, journalist.  But the following is written by Jason Pafundi, the lifelong Mets fan. Like NBC's Thursday night lineup of the '90s anchored by Seinfeld and Friends, New York Mets games have become 'Must See TV'.   You have to watch until the end, because you don't want to miss something amazing and unexpected.  With [...]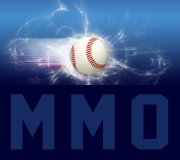 I can't help tossing my hat into the ring over this silly debate about Lucas Duda dropping down a successful sacrifice bunt in the eight inning of last night's 5-4 win over the Padres. With the Mets down by a run and nobody out, Duda came to the plate with runners on first and second and dropped down a beauty of a sacrifice bunt to advance both runners to second and third. It's a play that is as [...]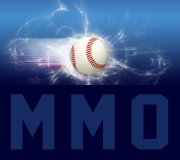 Today, we begin what we hope to be a regular segment on MetsMerizedOnline.com. A segment we've decided to name "MMO: Fair or Foul" Each new segment will showcase two of MMO's very own writers up against one another. Don't worry, if you the avid MMO reader want to get involved, you'll get an opportunity as well (see very end for details)! Each contributor will receive 5 questions, which they are then asked to answer in [...]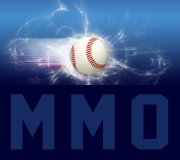 Buffalo Bisons 2 – Syracuse Chiefs 3 Mark Cohoon start had much better results than last start although the peripherals weren't much better. He allowed 11 baserunners in just five innings that had him in consistent trouble, he just found ways out of it with minor damage today. In the 1st inning there were two on and he got out of it, in the 2nd he allowed a solo homer and single to start things [...]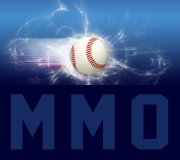 Closer Jason Isringhausen celebrates his 299th save as the New York Mets defeated the San Diego Padres tonight by a score of 5-4 after staging yet another late-game comeback at Citi Field. Veteran left-hander Chris Capuano started for the Mets and was king of shaky at times allowing four runs on nine hits and a walk, while striking out three. Capuano looked fatigued after the fourth inning and has now allowed four earned runs in four of [...]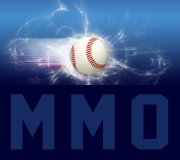 Gonna make this short, and not too sweet… Just came across this article from David Lennon of Newsday who looks ahead to the 2012 Mets rotation. The Mets have four members of the rotation on pace to make close to 30 starts, with Dillon Gee – the replacement for Young – trailing slightly. There's value in that as well. Just ask the Braves, who had to scratch Jair Jurrjens (12-4, 2.63 ERA) from Sunday's start [...]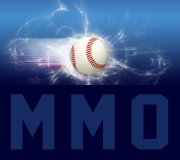 For those of you who are interested, today this happened: [blackbirdpie url="http://twitter.com/#!/RADickey43/status/102077424086421505"] Dickey adds the following to his profile: Father, Husband, Author, Pitcher, Christian, Adventurer, Star Wars nerd, Reader, & Cyclist. He forgot to add that he's totally RAD!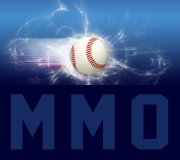 It was a habit I picked up as a Little Leaguer, and that is to hang around until the last out. As a reporter, I had no choice, but as a casual viewer there were times I shut things down when the game got out of hand, which has happened more than a few times in recent seasons. But, not so much this year, and definitely not last night. There's a resiliency about these Mets [...]

NL East Standings
| Team | W | L | Pct. | GB |
| --- | --- | --- | --- | --- |
| Braves | 24 | 18 | .571 | - |
| Nationals | 23 | 20 | .535 | 1.5 |
| Phillies | 20 | 23 | .465 | 4.5 |
| Mets | 16 | 24 | .400 | 7.0 |
| Marlins | 11 | 32 | .256 | 13.5 |
Last updated: 05/18/2013