Browsing articles from "April, 2011"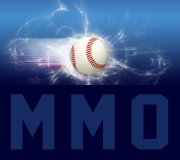 We want to wish the Mets the best of luck for their Home Opener which begins in about an hour. So get you're hot dogs, grab a cold one and don't forget the Cracker Jacks!!! We love the Mets around here, and here are some graphics I made just for the occasion, just the infielders mind you!   LETS GO METS!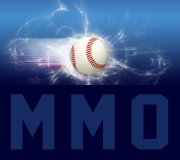 Time for another Mets Trivia Contest to celebrate today's Home Opener at Citi Field… WE ARE GIVING AWAY FIVE FREE BOOKS! 162-0: Imagine a Mets Perfect Season A brand new release by author Howie Karpin that just came out this week and includes a foreword by David Wright. It imagines the unimaginable by bringing to life 162 of the best and most memorable Mets wins in franchise history. Need I say more? The book is aptly organized [...]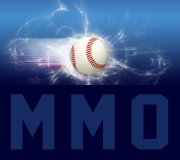 Today I envy anyone who is actually going to the ball park – it's a great baseball day and there will be an excitement felt in this ball park that hasn't been there before. Yes, the guys on the field – although it's a mixed group, some veterans and some new guys – there is a sense of a new group, and new ways of doing things for this team. Sandy and Terry have certainly [...]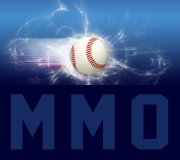 Mets Lineup Jose Reyes SS Angel Pagan CF David Wright 3b Carlos Beltran RF Ike Davis 1B Willie Harris LF Brad Emaus 2B Josh Thole C R.A. Dickey P Mets Notes WRIGHT ON: David Wright has collected at least one hit in every Home Opener since making an Opening Day roster in 2005 (six straight)… Wright has hit a home run in each of Citi Field's two Home Openers… Overall, he's batting .360 (9-25) with five [...]
Jonathon Niese & the Mets pitching staff was mauled today, and the offense struggled to get a rhythm against Roy Halladay and the Mets lost the game 11-0. Game Notes Jonathon Niese had a bad outing today. Jonathon was hit, and hit consistently. He gave up six runs on eight hits in four innings, walking one and striking out seven. It wasn't one big hit that seemed to get Jonathon in trouble, but all of [...]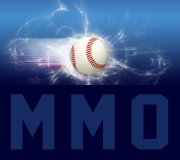 Prior to returning home for the 50th Opening Day in team history, our guys were down in Philadelphia for the first head to competition of the season against Eastern Division rivals, the Phillies. The Phillies won two of the three games, and the Mets return to Citifield 3-3 (did anyone really expect anything better). He are my 3 Ups and 3 Downs from this series. Three Up 1. Chris Young: Young pitched the series opener [...]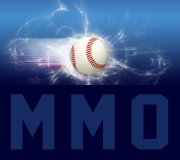 Some good news from Port St. Lucie where 2010 first-round pick Matt Harvey made his professional debut on Thursday evening. After a shaky start most likely from jitters, Harvey went on to pitch a solid game as the St. Lucie Mets defeated the Palm Beach Cardinals 1-0. Harvey struck out nine and scattered five hits over five shutout innings. "It was definitely good to get out there and throw," Harvey said. "I was happy to be [...]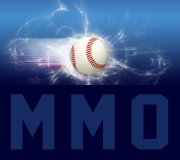 Last night, our very own Ben Yoel tweeted this as the Mets went on to lose to the Phils 10-7…. I could care less the Mets didn't win the game last night. They showed that they have fight and can come back from early deficits. I totally agree with Ben's statement. Even when the Mets were down, they kept hitting, and they kept scoring. It could be that hitting coach Dave Hudgens is having a positive effect [...]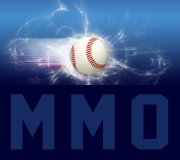 Mike Pelfrey is entering his sixth season with the Mets, compiling a 43-41 record over his first five seasons in New York (43-42 after his Opening Day loss to the Florida Marlins). Although Pelfrey is just 27 years old, there have been only 17 pitchers in franchise history who have won more games than Big Pelf. More than likely, Pelfrey will continue to move up the all-time wins leaderboard as his career progresses, but how [...]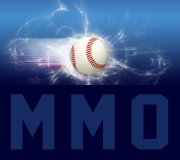 The Mets have  announced that right-handed reliever Manny Acosta has cleared waivers, and will be assigned to Triple-A Buffalo. With Pat Misch also clearing waivers a week earlier, the Mets manage to hang on to two relievers that will give their bullpen some depth in the minors in case somebody falters or is injured. Another well played hand by Sandy Alderson and his gang.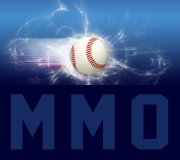 Today's Lineup Jose Reyes – SS Willie Harris – LF David Wright – 3B Ike Davis – 1B Angel Pagan – CF Lucas Duda – RF Brad Emaus – 2B Josh Thole – C Jonathon Niese – LHP  Mets Notes Daniel Murphy was part of an odd occurrence Wednesday. Murphy entered the game as a pinch hitter leading off the fifth inning for the Mets. He struck out, but then the Mets rallied, batting [...]

NL East Standings
| Team | W | L | Pct. | GB |
| --- | --- | --- | --- | --- |
| Braves | 24 | 18 | .571 | - |
| Nationals | 23 | 20 | .535 | 1.5 |
| Phillies | 20 | 23 | .465 | 4.5 |
| Mets | 16 | 24 | .400 | 7.0 |
| Marlins | 11 | 32 | .256 | 13.5 |
Last updated: 05/18/2013