Browsing articles from "March, 2011"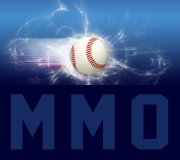 PRESS RELEASE Sterling Partners reject Madoff Trustee's Lawsuit as work of fiction GREAT NECK, N.Y., March 20, 2011 – In court papers filed today, Fred Wilpon, Saul B. Katz and their Sterling Equities partners (the "Sterling Partners") began the process of defending themselves in court against the false allegations made by the Trustee overseeing the liquidation of Bernard L. Madoff Investment Securities LLC (BLMIS). In the motion filed today, the Sterling Partners provide clear evidence [...]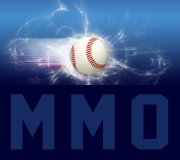 Chris Young cemented his spot in the Mets rotation with another solid effort this afternoon against the Florida Marlins who beat the Mets 5-0. Young pitched six shutout innings allowing just four singles and no walks while striking out three batters. He threw 55 of his 80 pitches for strikes. He has allowed just three runs in 20.1 innings pitched this spring and his 1.33 ERA leads all Mets starters. Taylor Buchholz also distinguished himself with [...]
Updated 3/20 1:00 PM Oliver Perez left the Mets complex this morning and was not told what was next for him, according to Brian Costa of the Wall Street Journal. Costa also says that we should expect a decision by Monday. Pitching coach Dan Warthen said this morning that no decision has been reached yet on Perez, but there will be a meeting of the minds with Terry Colllins and Sandy Alderson on Monday.  – JD Original Post 3/19 [...]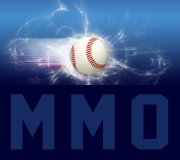 Great read by Mike Puma of the NY Post this morning who writes that 38-year-old right-hander Jason Isringhausen has wowed the Mets so much in his comeback from Tommy John surgery that he will most likely bump Bobby Parnell from the bullpen's primary setup role. Surprising as that may sound, it's actually pitching coach Dan Warthen who is behind that decision. "We've actually talked about Isringhausen being that to start the season, to see if he [...]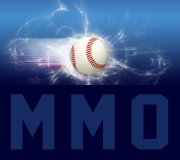 During the offseason, Chris Capuano signed a contract with the Mets with the hope he could bounce back from injuries and give the team some quality starts at the back of the rotation. The Mets saw it as a high risk, high reward kind of contract.  So far, it's showing some early promise and there's a good chance that it could end up paying off.  In ten innings of work so far in spring training, Capuano is [...]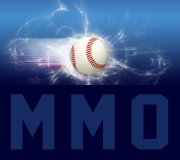 "I did a bad job." Those words uttered by Oliver Perez after a disastrous outing today could be the understatement of the year. Oliver Perez may have thrown is last pitch for the New York Mets today, it was an 86 MPH fastball that capped off an inning that saw him give up four runs on back-to-back homers to right-handed hitters, and then when he finally got to face a left-handed hitter, he walked him on [...]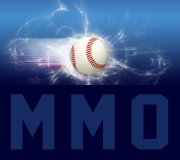 Mookie Wilson officially has switched his uniform number back to No. 1. The number became available after the Mets released second baseman Luis Castillo. That didn't take very long at all, did it. Order is finally restored in Metsdom.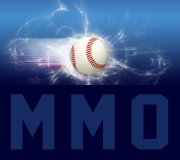 With the start of every new season, I'm always looking for new regular features to add to our site. This is actually a resurrected version of a past feature we called "Hits and Misses". We just changed the name around and decided to commit to three items on each side for each post. Enjoy our premier edition of "3 Up and 3 Down". Three Up 1. Brad Emaus – With Luis Castillo now out of the [...]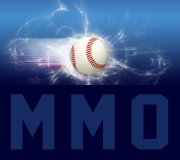 Mike Diaz of the excellent Mets Minor League Blog by Toby Hyde, was kind enough to answer some questions for us on some Mets prospects and the state of our minor league system. 1. Where do you rank the Mets Minor League System on a scale of 1-10 (10 being the best) in the following areas: A) Starting Pitching: 4 B) Power Hitters: 4 C) Potential Star Caliber Players: 4 D) Overall: 5 2. During your [...]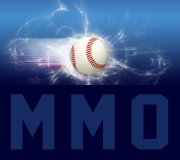 As everyone knows, the second base job is wide open for the Mets in 2011, especially now that Luis Castillo has been released. The competition has seemingly been narrowed down to Daniel Murphy, Brad Emaus and Luis Hernandez. But arguably the hottest hitter on the Mets this spring has been left out of the discussion. Scott Hairston has been one of the hottest hitters in the game this spring, providing him basically a guaranteed spot on the roster come [...]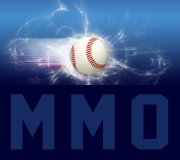 A huge body blow. That's the best way to describe the impact of the amended lawsuit filed today by Irving Picard against Sterling. In addition to the approximately $300 million in fictitious profits received by the Sterling Defendants cited in the original complaint, the amended complaint states that the Trustee seeks more than $700 million in alleged fraudulent transfers of principal received by the Sterling Defendants, bringing the total recoveries sought by the Trustee from the [...]