Browsing articles from "June, 2010"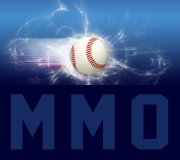 AAA International League: Buffalo 3/13/2, Indianapolis 7/12/2 cf Juan Padilla 2 for 6, .286 ss Justin Turner 2 for 5, 2 RBI, K, .273 1b Mike Jacobs 1 for 4, 2b, BB, K, .255 3b Mike Cervanek 1 for 5, .230 rf Fernando Martinez 0 for 5, 2 Ks, .254 lf Lucas Duda 1 for 5, 2b (3), .208 c JR House 4 for 4, run, 2b, .305 >>rf Val Pascucci 0 for 1, .220 [...]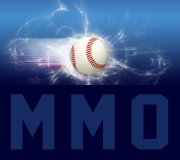 According to David Lennon of Newsday, the Mets have sent RHP Jenrry Mejia to Double-A Binghamton to continue his development as a starting pitcher. The Mets have yet to announce a corresponding move and have until tomorrow to do so. It looks like common sense has prevailed and Mejia can go do what he needs to do so that he can return as a starting pitcher. According to Adam Rubin, Mejia will start for the B-Mets [...]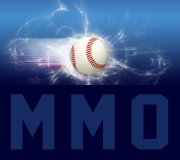 I was about 6 years old when my father threatened to throw me out of the house. The reason was simple. I told him I was going to be a Yankees fan. It was the early 1970's and I knew nothing about Baseball. But still, I was going to root for the Yankees. Why? As my dad watched the local news one night the sports came on. I was close by, doing whatever a typical [...]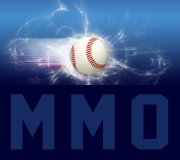 The Mets have acquired outfielder Jorge Padilla from the Blue Jays, according to Adam Rubin of ESPNNewYork.com (via Twitter). There's no word on what Toronto will receive on the deal at this time. Padilla, 30, has a slash line of .330/.405/.459 with four homers for Toronto's Triple A affiliate this season. He came to the plate 26 times with the Nationals last year, picking up just three singles and a walk. The Mets have assigned [...]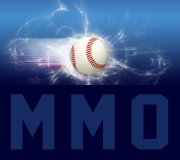 AAA International League: Buffalo 3/7/4, Indianapolis 9/13/1 in 10 innings Roy Merritt got ripped for 6 runs (5 earned) in the 10th inning today in his second AAA outing, to take his first loss, after Manny Acosta blew his 2nd AAA save. Dillon Gee bounced back very nicely off a rough outing his last time out, he gave up 2 runs (1 earned) over 6 innings. 2b Russ Adams 0 for 5, 2 Ks, .233 [...]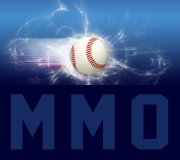 The Mets eight game winning streaked was snapped this afternoon as the Yankees beat up on Mike Pelfrey and handed the Mets a 5-3 loss in game two of the Subway series. Game Summary Mike Pelfrey did not continue his streak of great starts as he struggled early and often against the Yankees. He gave up five runs on seven hits and two homeruns in just the first four innings. Not the Pelfrey we are used [...]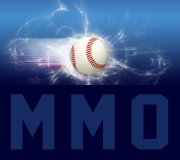 Did any of us think this would be possible some six weeks back? We've won eight straight, 12 of 13, and we just shut out our favorite team to hate in the Bronx! What a game! What performances! Gamesmanship, strategy, decision-making, fundamentals…concepts we only could have wished for last year at this time. Mets fans make no mistake: your 2010 Mets are cut from a very different cloth. We seem to be doing almost everything [...]
For the first time in 3 years, the Mets shutout the Yankees behind the great pitching of Hisanori Takahashi and the bats of Angel Pagan & Co. Game Recap Hisanori Takahashi went out today, and replicated his stellar performance against the Yankees, going 6 innings giving up 0 runs on 4 hits with 2 walks and 3 strikeouts. Takahashi had the Yankees confused the whole night, drawing weak contact and holding at every point he [...]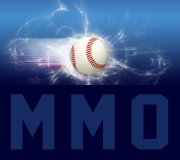 What an awseome game! Seeing K-Rod punch out Derek Jeter with the bases juiced was priceless! Lets Go Mets Baby!!! Game recap to come!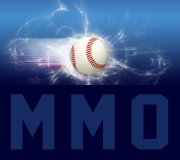 I decided last night that I am officially tired of Cliff Lee and Roy Oswalt. Both of their trade sagas and rumors remind me of the Roy Halladay rumors that basically occurred for two full seasons. Granted, Halladay finally made his way out of Toronto (and not t Boston where everybody "knew" he'd end up.) However, it didn't happen until the off-season, and realistically how many big name starting pitchers get traded away during the [...]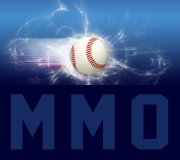 AAA International League: Buffalo 6/8/1, Indianapolis 4/6/0 John Maine threw 88 pitches in 4.1 innings today, reportedly sitting 86-88 on his fastball, no es bueno. Do not want. He's done. We'll always have 9/29/07… ss Andy Green 2 for 3, run, 2b, RBI, .262 2b Justin Turner 0 for 2, run, 2 BBs, K, .272 1b Mike Jacobs 0 for 4, 2 Ks, .255 rf Val Pascucci 3 for 5, 3 runs, 3 HR, 5 [...]

NL East Standings
| Team | W | L | Pct. | GB |
| --- | --- | --- | --- | --- |
| Braves | 25 | 18 | .581 | - |
| Nationals | 23 | 21 | .523 | 2.5 |
| Phillies | 21 | 23 | .477 | 4.5 |
| Mets | 17 | 24 | .415 | 7.0 |
| Marlins | 12 | 32 | .273 | 13.5 |
Last updated: 05/19/2013