Browsing articles from "January, 2010"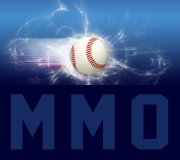 Elio Chacon, an original Met, may best be remembered for starting the first triple play in Mets history in 1962. It happened on May 30 (Memorial Day), and it came against the Los Angeles Dodgers. They were playing their first game in New York since their final game at Ebbets Field on September 24, 1957 as the Brooklyn Dodgers. What you may not know is that Elio Chacon was also responsible for starting the first bench [...]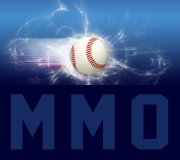 Tampa Bay pitching prospect, Andrew Bellatti, was involved in a high speed, deadly collision on Friday. Bellatti was seriously injured as was his 16 year old girlfriend. Unfotunately, the accident killed the other driver, and seriously injured his son. Via Rays Prospects.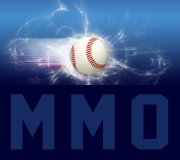 Many of you have read all the negative aspersions cast upon the Mets signing of Jason Bay, a move that was highly applauded on this site. After having to fend off a volley of attacks for not making a stronger effort to sign Jason Bay, the Mets are now having to defend themselves against rumors and whispers that Jason Bay has bad knees and may not make it past the second year of his 4-year [...]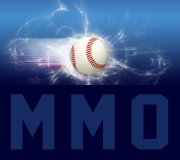 Latest Update 12:00 PM: Jon Morosi of Fox Sports as well as WFAN is reporting that reliever Brian Stokes is the player going to the Angels to complete the Gary Matthews Jr. deal. It's a good move and gives the Mets a strong backup to Angel Pagan who will start while Beltran is out. It also keeps F-Mart in the minors, where he belongs. The best part is that the Mets are paying Matthews about [...]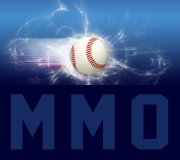 Here's some more positive news on the Mets front. Last night, Mets outfield prospect Fernando Martinez belted a three-run homer and collected six RBI's as the Leones clobbered Cibao in Game 3 of the Caribbean Championship Series. It was all part of a huge night for F-Mart who went 5-6 at the plate while tallying nine total bases. It looks like Martinez is finding his stroke during this playoff series as he was batting a [...]
Uncategorized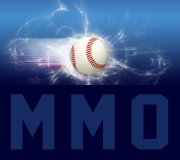 In the wake of the Angels signing Joel Pineiro to a two year deal, and Doug Davis inking a contract with the Brewers, it is probably a good time to look to the remaining free agent pitchers and determine who is the best fit for the Mets. The biggest name left on the market is Ben Sheets. But is he the best fit for the Mets? Sheets last pitched in 2008 when he won 13 games [...]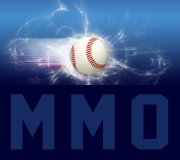 This morning, Matt Cerrone of MetsBlog writes, "Yep, the Mets are up to something, and close to making a deal… fingers crossed." I would certainly hope the Mets are up to something… With Ben Sheets now being the best option left in free agency, everyone suddenly thinks they are Nostradamus and are predicting that he is the Mets' top target and that they will be making a strong push to sign him. Really? Well, DUH!!! As long as everyone's making predictions, [...]
Uncategorized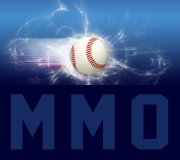 Henry Schulman of The San Francisco Chronicle (hat tip to mlbtraderumors) tweeted that Noah Lowry could be close to choosing which team to play for in 2010. Lowry hasn't pitched since 2007 when he won 14 games and posted an ERA of 3.92, due to thoracic outlet syndrome, which was originally misdiagnosed by the Giants. Lowry is interesting because I find it almost impossible that he could be asking for a guaranteed deal after missing [...]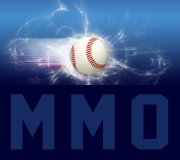 In years previous I've heard Omar in a few of his "State of the Mets" interviews include phrases like "our brand remains strong" or "we remain confident in our brand". Usually, this is a corporate phrase thrown around when discussing the state of a company's business. In my heart of hearts, I'd like to think this is the Mets way of trying to convey to everyone that they are run correctly. Unfortunately, I take a [...]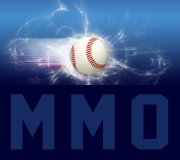 First off, great job by the Seattle Mariners who have signed their young phenom Felix Hernandez to a 5 year extension. Mariners GM Jack Zduriencik officially locked Hernandez up to a five-year $78 million dollar deal that buys out his two remaining years of arbitration plus three years of free agency. King Felix joins Cliff Lee at the top of the rotation to form one of the most lethal 1-2 punches in baseball. The Pirates officially signed reliever Octavio Dotel [...]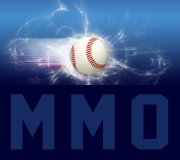 In honor of the newest Mets to be selected to the Mets Hall of Fame, we've designed some new graphics for you to show off and display on your websites and social pages. Congratulations to Darryl Strawberry, Dwight Gooden, Davey Johnson and Frank Cashen.  Strawberry was one of the most feared hitters in Mets history, and is the club's leader in home runs (252), runs batted in (733), runs (662) and extra-base hits (469). The former [...]

NL East Standings
| Team | W | L | Pct. | GB |
| --- | --- | --- | --- | --- |
| Braves | 24 | 18 | .571 | - |
| Nationals | 23 | 20 | .535 | 1.5 |
| Phillies | 20 | 23 | .465 | 4.5 |
| Mets | 16 | 24 | .400 | 7.0 |
| Marlins | 11 | 32 | .256 | 13.5 |
Last updated: 05/18/2013