Browsing articles from "June, 2009"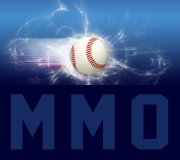 Tonight's game at Citi Field is an historic one. The first Subway Series game at the Mets new ballpark. And yes, I am privileged enough to be going. I finally get to see for myself, live and in person, what all the hype is about. (Ok, I can imagine. But it's not the same until you've actually been there.) As a segueway into this weekend's series, I'd like to take a look at the history of [...]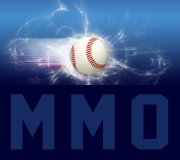 Well I finally have a day off for the first time in a little over a week and half from my Summer Job as a Sleep-away Camp Counselor, and today is the first day that I have been able to get outside news about basically anything. (You can hear about my waking up from a week and a half without Mets news here) Anyway, once a week for the next 7 weeks on Fridays I [...]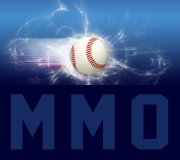 If you're a crazed Mets fan like me, you probably have that little sidebar gadget on your Vista desktop that shows you the updated NL East Standings. And if you are a discombobulated nut like me, you probably knocked over your orange juice this morning when you booted your laptop and the first thing you notice is that the Mets are just half a game behind the Phillies! Second baseman, Luis Castillo will be on his toes for [...]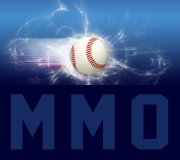 What a game my friends! The Mets showed some fight, some heart, and some grit… Call it whatever you want, but they played some of the best baseball of the season in taking three games out of four against the St. Louis Cardinals. In today's finale, they touched up Cardinals ace, Chris Carpenter for three runs thanks to a two-run double by Nick Evans who comes through again in the clutch. Manuel put Evans in the [...]
Uncategorized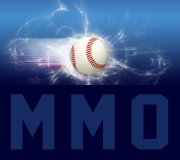 Those of you were fortunate enough to catch this afternoon's Met game on SNY were treated with the presence of Mets treasure and Hall of Famer, Ralph Kiner in the broadcast booth. Mr. Kiner joined Ron Darling and Kevin Burkhardt (who was sitting in for Gary Cohen) for an interesting few innings of baseball talk. Early on during the visit, Darling was talking about the importance of Johan Santana keeping his leg stiff in order [...]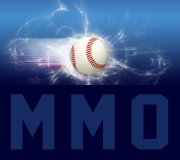 We've said it time and time again here on this site, but I wouldn't trust the Mets' medical team. with a hangnail. After all the wrong diagnoses and misrepresentations and errant treatments, Carlos Beltran has seen enough bad medicine to let him seek a second opinion with an outside doctor. According to Jon Heyman, Beltran may get second opinion from and outside doctor for his ailing knee. Beltran who was placed on the 15-day DL, could [...]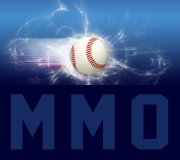 In our last episode, the Three Fernandos appeared to have disbanded.  Fernando Nieve was fighting for his life to stay in the rotation and was given one more shot to remain a core member of the Three Fernandos.  Fernando Tatis was in the process of having the villagers sew him a new uniform.  Rumor had it that his new number was going to be 6-4-3.  Fernando Martinez had been sent down to Triple-A Buffalo after [...]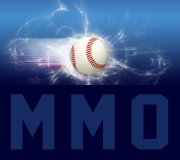 According to a Mets press release, The New York Mets today announced that they have selected the contract of infielder Argenis Reyes from Buffalo (AAA) of the International League and designated lefthanded pitcher Jon Switzer for assignment. Reyes will wear #11 and will be available for tonight's game vs. St. Louis. His bio can be found on page 433 of the 2009 Mets Media Guide. Reyes, 26, was hitting .296 with 19 runs scored, eight [...]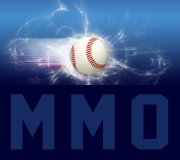 Earlier this afternoon we posted the following on our site… Earth to Sheffield, earth to Sheffield, can you read me? You would think that with Beltran going on the DL, it would open up even more playing time for right fielder Gary Sheffield. Especially when you consider that he is now our active homerun leader, and only true power source. So why has he yet to take the field since Beltran hit the skids? "I've [...]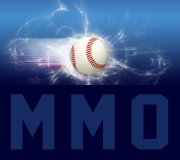 Lately, most of the trade rumors surrounding the Mets have been centered around Mark De Rosa of the Indians, Nick Johnson of the Nationals, and Aubrey Huff of the Orioles. And while most baseball analysts agree that each will be made available, I believe each of them bring something different to the table. Lets take a look at their numbers and at the same time I'll give you what I believe are the pros and [...]
Uncategorized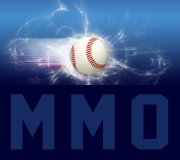 the Mets and their opponents have suffered from a power outage this season. But it's not just at home, because the Mets have brought their power outage on the road as well.

NL East Standings
| Team | W | L | Pct. | GB |
| --- | --- | --- | --- | --- |
| Braves | 26 | 18 | .591 | - |
| Nationals | 23 | 22 | .511 | 3.5 |
| Phillies | 21 | 24 | .467 | 5.5 |
| Mets | 17 | 25 | .405 | 8.0 |
| Marlins | 13 | 32 | .289 | 13.5 |
Last updated: 05/21/2013