Browsing articles tagged with " Jerry Manuel"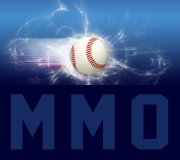 Earlier this week, Jerry Manuel had a team meeting with his players after the Mets dropped their fifth straight game, a 6-3 loss to the Milwaukee Brewers.  They had been playing sloppy, lethargic baseball and had fallen two games under .500.  In the nearly half hour meeting, Manuel claimed the following: "The whole key was to say that we have enough.  We have enough.  We've got enough in here to do what we need to [...]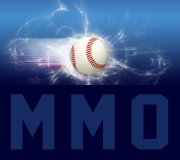 I used to consider the Mets my therapy and my stress relief from the daily grind, never did I believe that they would become the source of my angst. I thought for sure that we were going to win it all in 2009 after we signed K-Rod and traded for Putz. I really wanted to get a big bat for leftfield too, but despite that unfulfilled wish I still thought we closed the gap between [...]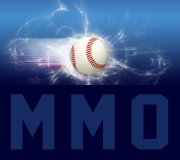 I cant recall a season where our Mets have been so decimated by injuries. I know that we should actually consider ourselves lucky in many ways. We've last 40% of our starting staff along with our newly acquired set-up man. David Wright has been forced into the role of trying to carry this entire team on his back. The losses of Reyes, Delgado and Beltran have made Wright the last man standing. In spite of [...]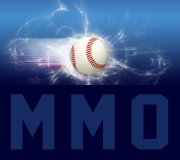 In what turned out to be the one and only opportunity for the Mets to breakthrough and rough up C.C. Sabathia, the Mets blew a golden opportunity. Actually, let me clarify that and say Jerry Manuel blew a golden opportunity. In the fifth inning, after Gary Sheffield broke up Sabathia's perfect game with a lead-off solo homerun, Sabathia was rattled and after singles by Fernando Tatis (who is finally hot again) and Nick Evans (will Murphy [...]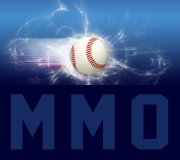 These days the Mets are a bit of mess as an organization.  There is almost 70 million dollars sitting on the disabled list, the roster is made up of guys who should be in the minor leagues or at best they are back up guys, the farm system has suffered some blows this past week as 3 young players have been suspended for the use of PED's. Yesterday the Mets announced that they are holding [...]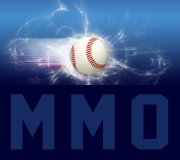 The Mets bullpen got off to a great start and quickly staked its claim as the best in the National League after an off-season overhaul. But as the season wore on, and the bullpen innings continued to mount, we began to see some cracks as May came to an end. Jerry Manuel was quick to take the blame for his ineffective bullpen lately, but there's more to it than that. "What I need to do [...]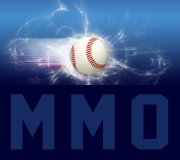 Poll Question:What Concerns You Most About The Mets Right Now?   Despite the amazing turnout at the poll for this question (734 votes), the results are extremely too close for my taste. The majority of voters (247 34%) believe that the Mets' biggest concern is starting pitching, and of course that would make sense especially with uncertainty over Maine and Perez . An alarming 25% or 183 of MMO poll takers, believe that Jerry Manuel is a [...]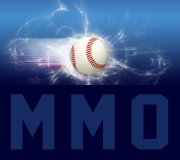 In a little while the Mets will be hosting baseball tonight at Citi Field, going up against the American League Champions Tampa Bay Rays.  The Rays will be starting Andy Sonnanstine.  Sonnanstine is currently 5-6 with an ERA of 6.65 in 13 games started.  Left handed batters are hitting .249 against him while right handed batters are hitting .290 against him.  The Mets lineup for tonight is as follows: Alex Cora – SS Daniel Murphy [...]
Uncategorized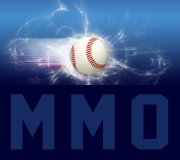 Okay, I wasn't at Citi Field last night, but I could feel the energy in the park all the way from New York to Nashville. It was a playoff game in June, and the Mets continued their dominance of Philly when they absolutely had to have a win against them.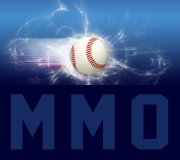 The Mets have announced their lineup for tonight's game against the Phillies and it's the same lineup that won the game for us last night.  I'm not concerned about that, they won the game but there are two players who will be sitting on the bench tonight that do concern me: Daniel Murphy and Fernando Martinez who did not play last night either.  I understand that both guys are lefties and thePhillies decided to put [...]
Uncategorized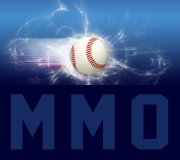 After the Mets finish out the weekend series in DC on Sunday, their schedule until after the All Star break gets a heck of a lot tougher. Tuesday the Mets open a three game set at CitiField with the Phillies. Next weekend they head up to the Bronx. After the Bronx its three down in Baltimore against the Orioles. But from June 19th, until after July 19th the Mets play the following quality teams in [...]

NL East Standings
| Team | W | L | Pct. | GB |
| --- | --- | --- | --- | --- |
| Braves | 25 | 18 | .581 | - |
| Nationals | 23 | 21 | .523 | 2.5 |
| Phillies | 21 | 23 | .477 | 4.5 |
| Mets | 17 | 24 | .415 | 7.0 |
| Marlins | 12 | 32 | .273 | 13.5 |
Last updated: 05/19/2013