Joe D
I'm a lifelong Mets fan who loves writing and talking about the Amazins' 24/7. From the Miracle in 1969 to the magic of 1986, and even the near misses in '73 and '00, I've experienced it all - the highs and the lows. I started Mets Merized Online in 2005 to feed my addiction and interact with other passionate Met fans like you. Follow me on Twitter @metsmerized.
Joe D's Latest Posts
Wow, I can't believe it's been 25 years… I was at home that night watching the game with my family. Me and my dad were the only two that were mentally locked and loaded – the rest of my family were die-hard Yankee fans. Nobody ever said it would be easy… Lets not quibble, fast […]
Check out this great video of Game 6 featuring commentary by Vin Scully and Keith Hernandez with a wonderful backdrop of Billy Joel's "Miami 2017″ playing in the background. Good stuff.
Darin Gorski has been selected as the 2011 Top Starting Pitcher in Class A Advanced. The 2009 seventh-rounder of the Mets not only established a personal best by winning 11 games for St. Lucie, he also tossed three complete games and was selected to the Florida State League All-Star team. Gorski was 11-3 as a starter, […]
I am well aware of some of the abuses that are rampant on our site lately with regards to our Rating System, Shoutbox Terms Of Agreement Violations, Comment Guidelines Violations, and the overall lack of civility between dueling factions who simply have differing opinions on basic baseball philosophy. We have always had heated baseball debates […]
"Former Mets GM Omar Minaya interviewed yesterday for the vacancy in the Angels front office. Given Minaya's less than stellar track record and his love for former Expos and aging names in his time here I sincerely hope that he lands in LA. Sandy Alderson and company would have a field day with him".  ~  Stephen Schmidt, Amazin […]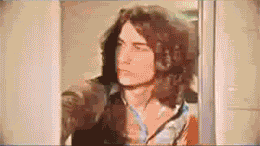 When it's this time of the year, and all you get is one post from Joel Sherman injected into the Mets news cycle in the last 24 hours, what you end up getting is "Joel Sherman Day". (Aren't you glad most of our content on MMO is unique and original?) So Joel, the floor is […]
According to Adam Rubin of ESPN New York, the Mets have released reliever Ryota Igarashi says a major league source. Igarashi posted a disappointing 5.74 ERA, 1.71 WHIP and 69/46 K/BB ratio over 69 innings in two seasons with the Mets after signing a two-year, $3 million deal to play for the team in 2010. Iggy bypasses the […]
Former Mets bench coach Chip Hale, told ESPN New York's Adam Rubin that if the Mets lose Jose Reyes to free agency, young Ruben Tejada is more than capable to hold his own as an everyday shortstop for the Mets in 2012. "Whether he plays second every day next year or short, he's going to be […]