Browsing articles from "April, 2009"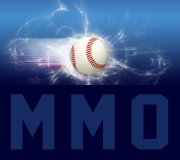 The Mets have have a stellar 30-17 record in Opening Days in their 47 year history. Eleven of those wins came from Hall of Famer Tom "The Franchise" Seaver. What a stud! And let's not forget Doctor K, Dwight Gooden, who won eight Opening Day contests himself. Maybe his nephew Gary Sheffield will help the Mets win tonight's opener? Stranger things have happened… With Johan Santana set to take the mound for his second consecutive [...]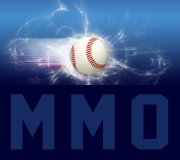 Hi Mets Merizers, Ever since the final out of the 2008 season, we've been hard at work planning and finally implementing a new look, as well as a more efficient and stable platform. As our popularity grew over the years, it became apparent that we needed a platform that could handle the increased traffic while at the same time delivering a state of the art design that would make visiting our site a more pleasurable [...]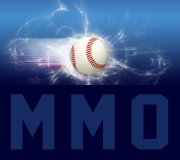 Waking up on opening day of the baseball season has a similar feel for grown-ups as Christmas morning does for kids.  We greatly anticipate that first pitch, akin to a child rushing to tear open the presents.   We can't wait to see if this particular year includes something we always wanted a World Championship or a Pet Rock. For the past two seasons the ending has been a clunker, but when the bell rings [...]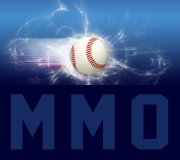 The Atlanta Braves enter 2009 with ideas of contention and a rebuilt rotation. Gone are John Smoltz and Mike Hampton, in are Derek Lowe, Javier Vasquez, and Kenshin Kawakimi. Garret Anderson was also signed as a free-agent from the Angels. In the outfield, Garret Anderson will start in LF, and top prospect Jordan Schafer will start in CF. Jeff Francoeur will seek to put last season's struggles behind him and have a productive season in [...]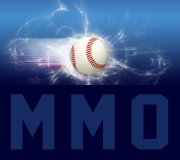 I don't even know how to feel about that piss-poor performance by Oliver Perez yesterday. Only 24 hours from Opening Day, and he already has most of us worried including his own pitching coach who ripped him ten days ago for being out of shape, and his own manager who said he was very, very, very concerned. (<—- 3 verys) At this point it's something we can't even do anything about… $36 million dollars and you can't [...]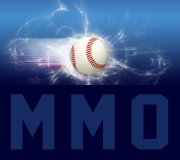 Here are some statistical achievements and even numbers some Mets players could pass this year (In no Particular Order): Sheffield 500 HR Castillo 1500 G Delgado 1500 RBI Beltran 1000 RBI Reyes 1000 H Delgado 500 2B Delgado 500 HR Wright 200 2B Wright 500 RBI Wright 100 SB Reyes 200 2B Reyes 300 SB Check 213 Miles From Shea!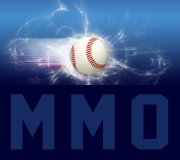 The Washington Nationals have had an offseason to forget (finding out one of their top prospect was fake), but their biggest improvement happened off-the-field with the resignation of GM Jim Bowden. The Nationals were in negotiations with Mark Teixiera before falling short. They did, however, sign perennial 40 HR outfielder Adam Dunn to a 2-year, $20 million contract. They traded for power hitting outfielder Josh Willingham and starter Scott Olsen. They lost Tim Redding to [...]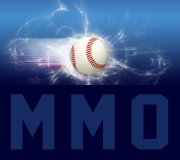 Even though I already knew what it was going to say, when I got my Sports Illustrated in the mail, I turned right to the page where they had their playoff predictions. And as I saw Mets over Dodgers, Mets over Cubs, and Mets over Angels, I forgot that SI had a curse of sorts. But then I remembered, and I hoped that they cursed CC Sabathia instead of the Mets. As the eve of [...]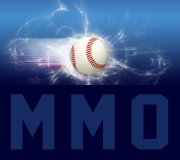 So what does everyone think about our new park? For the weeks leading up to last night we've seen hundreds of pictures, heard hundreds of stories, and even got a preview of all the culinary delights and prices. But in that one exhibition game last night, we learned more than all of that other stuff put together. Almost immediately, we found out how much less foul territory their was down the line when second baseman [...]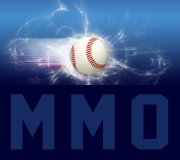 Having had a great opportunity to attend Friday night's exhibition game at Citi Field with the Mets taking on the Boston Red Sox, I felt obligated to give a fan's first perspective on the new ballpark. My first impression as I arrived to the park via the 7 train was one of sadness. No longer are we greeted by our old friend Shea. Her remains are still there. You can see the familiar blue on pieces of rubble. They've [...]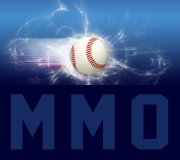 Jerry Manuel has set the starting rotation for the first week of the season. April 6 at Reds: Johan Santana vs. RHP Aaron Harang April 8 at Reds: Mike Pelfrey vs. RHP Edison Volquez April 9 at Reds: Oliver Perez vs. RHP Bronson Arroyo The Pelfrey/Volquez game should be an interesting matchup and will be a good test for Big Pelf. April 10 at Marlins: John Maine vs. RHP Chris Volstad April 11 at Marlins: Livan [...]

NL East Standings
| Team | W | L | Pct. | GB |
| --- | --- | --- | --- | --- |
| Braves | 25 | 18 | .581 | - |
| Nationals | 23 | 21 | .523 | 2.5 |
| Phillies | 21 | 23 | .477 | 4.5 |
| Mets | 17 | 24 | .415 | 7.0 |
| Marlins | 12 | 32 | .273 | 13.5 |
Last updated: 05/19/2013