Browsing articles tagged with " Gary Sheffield"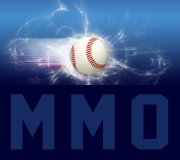 If you were watching today's game when Gary Sheffield left the bases with apparent leg stiffness, Gary and Ron were reciting the litany of Met injuries, and having trouble remembering all of them. That got me wondering who has not been injured out of the Opening Day roster. Take a look: Out of the Opening Day lineup, only Wright and Murphy have never been injured. Castillo is listed because we don't have enough information on [...]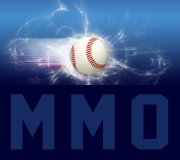 According to Steve Popper of the Bergen Record, Carlos Beltran took batting practice today on the field for about twenty minutes. Popper said that Beltran appeared to be "fine". He reports that Beltran hit a ball hard enough to reach the Pepsi Porch, which is definitely encouraging. He even goes as far as saying that he was surprised that Beltran was not in the lineup tonight. Bart Hubbuch echoed a similar report, however he noticed [...]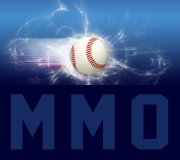 According to our friend Adam Rubin in his Daily News blog, Gary Sheffield has become the latest Mets player to be placed on the disabled list.  He will be replaced on the Mets roster by tonight's starting pitcher, Jonathon Niese. Sheffield hadn't played since the July 18 game against the Braves, when he was taken out of the game with a leg cramp after chasing a base hit in left field.  At the time, Sheffield [...]
Uncategorized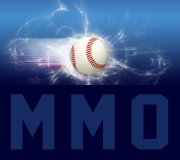 We can beat a dead horse all day long about how bad and disappointing the 2009 Mets have become, and how we're going to have to endure a few months of meaningless baseball now that all hope for the playoffs is basically lost.  So instead of beating the horse, I'm just going to point out a few things I noticed when perusing stats last night (through Sunday's games)….. The Mets have 53 home runs, worst [...]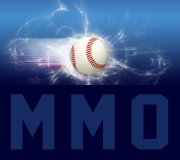 For the first time in six years, the Mets began the second half of the season with a loss, falling a season-low 7 1/2 games behind the division leading Phillies. As if that wasn't enough, last night the Mets were handed their second straight loss after the break, their eighth shutout of the season, and their fourth shutout in the last nine games. Oh, did I mention that they broke their own season-low record from just [...]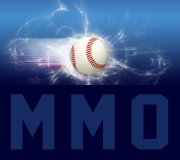 The Mets went down to the Georgia and I guess the devil must have went down with them because that's how gloomy things have been only two games into their second half of the season. Mike Pelfrey and the Mets handed the Braves an 11-0 win and in the process they fell to 8 1/2 games back of the first place Phillies who look like world beaters. Pelfrey was god awful tonight nd it has [...]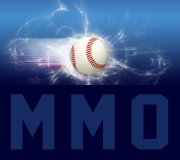 The Mets may have just lost Gary Sheffield to the disabled list after he pulled up lame trying to chase down a Yunel Escobar double. Sheffield caught up with the ball, flipped it to Angel Pagan, and grabbed his right leg in pain. After a long injury delay, he was escorted off the field by the trainer and replaced by Jeremy Reed. The Mets will most likely be without Sheffield for a significant amount of [...]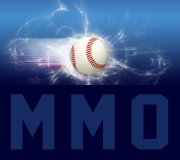 Mets First Half MVP Griffin – Gary Sheffield, most homers and has been a huge part of team Russell Z – Johan Santana Satish – David Wright – I was reluctant to choose Wright because it seemed as if he didn't do much this year, but he does deserve some credit for his new-found ability as a leadoff hitter. (His OBP is .410 and he has 20 steals!) Greg P – Gary Sheffield - Who would [...]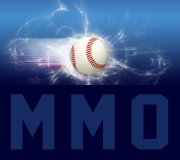 It's been a brutal 4th of July weekend getting swept by the hated Phillies.  The Mets now sit below .500 for the season.  Clearly the team needs some help – either from the return of our injured stars or via trade – although it appears that the front office is still prudently waiting for the right opportunity and price. Baseball analysts (notably ESPN) have been saying that it is a buyers market (for trades) this [...]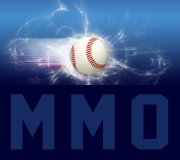 Earlier this afternoon we posted the following on our site… Earth to Sheffield, earth to Sheffield, can you read me? You would think that with Beltran going on the DL, it would open up even more playing time for right fielder Gary Sheffield. Especially when you consider that he is now our active homerun leader, and only true power source. So why has he yet to take the field since Beltran hit the skids? "I've [...]
Uncategorized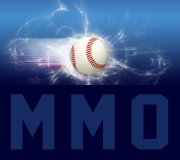 the Mets and their opponents have suffered from a power outage this season. But it's not just at home, because the Mets have brought their power outage on the road as well.

NL East Standings
| Team | W | L | Pct. | GB |
| --- | --- | --- | --- | --- |
| Braves | 24 | 18 | .571 | - |
| Nationals | 23 | 20 | .535 | 1.5 |
| Phillies | 20 | 23 | .465 | 4.5 |
| Mets | 16 | 24 | .400 | 7.0 |
| Marlins | 11 | 32 | .256 | 13.5 |
Last updated: 05/18/2013