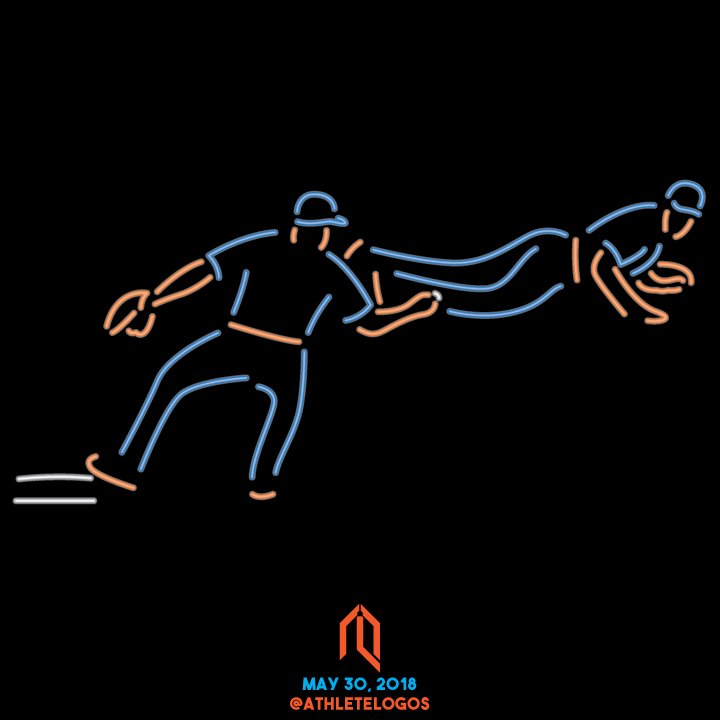 Every so often from a young talented player, you see one of those games where you say that player has finally arrived. For Amed Rosario, that game, his signature game, was May 30.
The previous night the Mets were once again coming off a "worst loss of the season" with another bullpen implosion knocking them back down to .500.  Facing a Braves team that has had their number all season, the Mets needed a spark to propel them back over the .500 mark and grab at least a split of the four game series.
The first spark came in the seventh inning.
With the way the Mets bullpen has been blowing leads of late, the Mets needed insurance runs and fast. With two outs in the seventh, Rosario came to the plate against Julio Teheran, a pitcher who has completely owned the Mets in his career.
Rosario ripped a ball to deep center that not even Mets killer Ender Inciarte could field. On the play, we were able to marvel at Rosario's sheer athleticism and speed as he dashed around the bases easily coasting into third base.  He would then score on a Brandon Nimmo RBI single.
As amazing a sight that was to behold, that was nothing compared to what Rosario had in store next.
With the Mets now having a 3-1 lead entering the top of the eighth, Mickey Callaway did what he had long promised to do but never actually did – he brought in Jeurys Familia into the highest leverage situation in the game.
Rather than waiting for the ninth, Callaway lined up Familia against the top of the Braves order.  Danger quickly ensued with Ozzie Albies and Freddie Freeman hitting back-to-back one out singles putting runners at the corners.  For a brief moment, it looked like the Braves were going to cut into the Mets lead as Nick Markakis hit a ball up the middle.
Rosario charged, dove, and from his stomach, flipped the ball to Asdrubal Cabrera so he could bare-hand it and complete the double play.  Inning over.
It was an incredible game-saving play from a Mets team who has been lacking so much defensively and who night-in and night-out has just been waiting for something to go wrong.  Instead of something going wrong against a team who perennially cause the Mets pain and a collection of Mets killers in the lineup being at the forefront of another bullpen meltdown, Rosario made a play, a great play.
Not done for the night, he came up in the top of the ninth, and he once again put himself in scoring position ahead of Nimmo by hitting a double once again putting him in position to score on a Nimmo RBI single.
In the game, Rosario was 2-for-4 with two runs, a double, and a triple.  He also made a game changing defensive play.  Overall, in one game, we saw Rosario be exactly the dynamic game changing player we all believe he can be, and that is why that double play is the Neon Moment of the Week!
* * * * * *
We here at MMO are appreciative Athlete Logos has agreed to participate in this feature for the 2018 season. If you like his work as much as we do, we encourage you to visit his website.