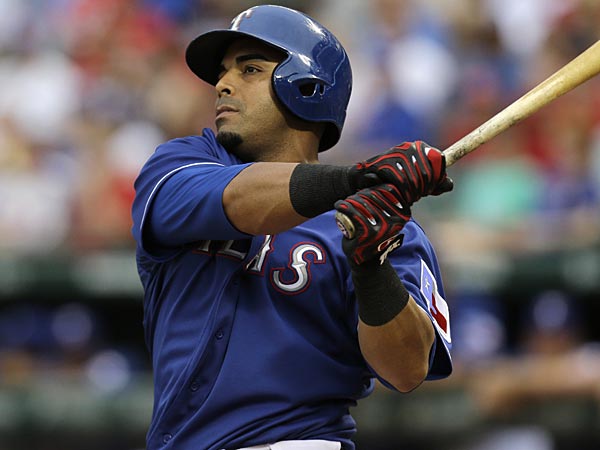 Even after last week's signing of Chris Young, the Met outfield is still in dire circumstances. Although they have two starters set in place in Juan Lagares and Young, neither of them are sure bets at the plate. With the Mets presumably sticking with either Lucas Duda or Ike Davis at first base for next year, significant upgrades need to be made to shortstop and a corner outfield position (unless the Mets get even more creative than that) to improve power numbers.
Last season, the Mets ranked 27th in baseball in ISO with a .129 mark. They were also 26th in home runs with 130 and 29th with a .366 slugging percentage. While their overall offensive production was slightly better, ranking 23rd in wRC+, there wasn't too much there to brag about in terms of hitting. While Chris Young, with a career ISO of .196 and .431 slugging percentage, will improve the offense, he alone or himself coupled with players like him probably still won't put the offense where it needs to be. To do that, the team needs a major upgrade in the outfield.
One name that has been floated around as a candidate for the Mets outfield has been Nelson Cruz. The 33 year-old, who has spent most of his career with t he Texas Rangers playing right field, was in the middle of a career-best season in 2013 before getting suspended in the Biogenesis scandal in July. Baseball insiders predict he will get three to four years with an average annual value of anywhere from $12 to $20 million and with Jhonny Peralta's four-year, $53 million pact signed earlier this winter, probably closer to the top of those ranges.
On the surface, Cruz seems like a perfect candidate for the Mets. He has a career ISO of .228 and is coming off five straight seasons of at least 22 home runs. He is someone who can immediately be plugged into the middle of the Met lineup, immediately improving the offense's home run capabilities. However, the other area's of Cruz's game make him a far less attractive option than some might suggest.
Nelson Cruz is a well below-average defender. Fielding Bible's Defensive Runs Saved has him at minus 21 runs over the past three seasons in right field alone, and UZR has him at minus 14.1 runs compared to league average. On top of that, his baserunning has gotten progressively worse as Cruz has dropped to three runs below average. That's not devastating, but it certainly isn't going to get better for a 33 year-old that also happens to weight 230 pounds. The fact that he's played 130 or more games once in the past five seasons doesn't help his case either. All that added together puts Cruz at just 1.3 wins above replacement level, not even close to a player who will likely receive $15 million annually.
At best, Cruz is only a role player. If the Mets were an American League team, he would be a decent fit as a designated hitter. But in the outfield on a four year deal? Forget it. The Mets are much better off going after another free agent or even giving up prospects in a trade.
*Explanations of ISO, wRC+, DRS, and UZR (Fangraphs)
**All stats courtesy of Fangraphs