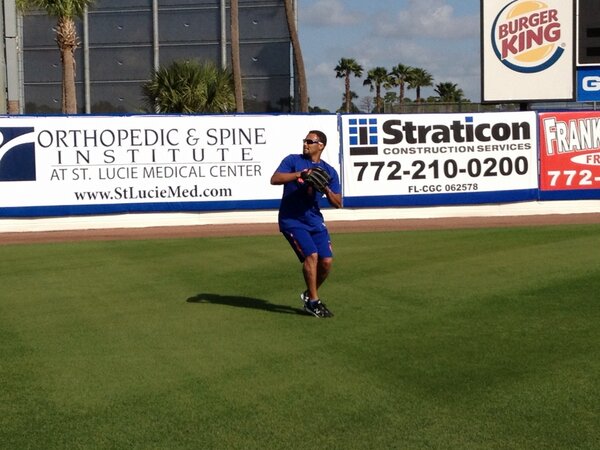 Here are some of the tweets from the beat writers this morning at Mets spring training camp where Mets opening day starter Johan Santana addressed the media.
Anthony DiComo: Santana still wants to play in WBC, but if Mets say they don't want him to, he would respect their wishes.
Adam Rubin: Educated betting says Johan Santana is no way for World Baseball Classic, but he doesn't outright dismiss it, says he'd love to represent Venezuela. "A lot of things have to be in place for me to participate," Santana said.
Adam Rubin: Santana also says he's not thinking about trade deadline or free agency at end of year.
Mike Kerwick: Santana also said the plan all along was to shut it down early last season, even if Mets were in playoff hunt in September. "Right now, there are no limitations on everything."
Mike Kerwick: Santana on sharing space in the locker room with Harvey/Wheeler: "I know we've got talent in there."
Kevin Burkhardt: Key factors for Johan are rested this winter instead of rehabbing, and he is another year out from the shoulder surgery. He is healthy.
Jared Diamond: Johan Santana brushed aside questions on his future. Says he has no restrictions. His health is paramount for the Mets.