No matter what you thought of the loss of Jose Reyes to the Miami Marlins, I think we can all agree on one thing: that Reyes was the best shortstop, infielder, and position player the Mets have ever developed.
No Met ever swiped more bases or had more triples. His enthusiasm, passion and love for the game was infectious and Mets fans loved him from the word go.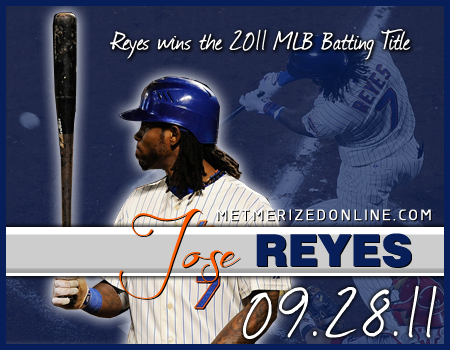 Reyes was electric on the basepaths and was a catalyst in the lineup no matter who was hitting behind him.
Watching him leg out a triple had become one of the things I always looked for and loved to see during a Mets game. Nobody did it better than him.
I'm gonna miss his big smile, his dancing after a big play, those wild and crazy high fives he did with each player, but most of all I'll miss the energy he brought to each game. There may never be another one like him.
Good luck in Miami, Jose, and thanks for all the memories.