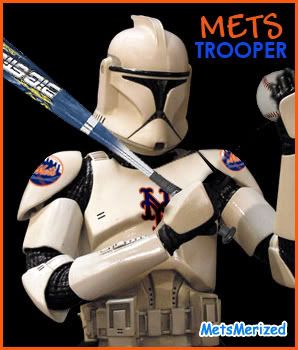 Last night, the Mets teamed up with Lucasfilm Ltd. to host the first Star Wars Night at Citi Field. A portion of every ticket sold was donated to "Stand Up To Cancer".
I find your lack of clutch hits disturbing. 
Laugh it up, fuzz-ball!
 Guards, take him away and delete his Twitter account.
Don't forget Star Wars on Blu-Ray goes on sale Friday!  🙂