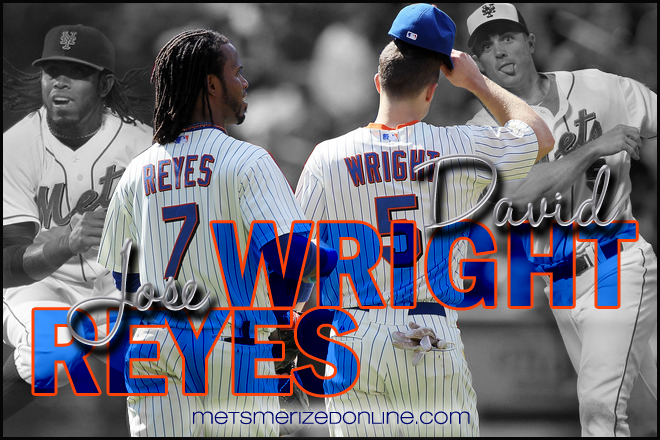 Last night, Jose Reyes regained the NL lead in the batting race with three hits to raise his average to .333 for the season. Ryan Braun is in second place with a .331 average. This is getting very interesting and will go down to the wire.
Reyes admitted that he can still feel his hamstring barking and that he has scaled back on stealing bases so he can remain on the field and avoid a third DL stint. Nothing wrong with being cautious, plus it enhances the chances the Mets will re-sign him.
Reyes becomes a free agent at the end of this season, and some rumors had him potentially signing a seven-year, $140 million dollar deal back in May/June, but no way he gets that now.
MLB Trade Rumors reported that the Phillies, Nationals and Giants could be the best fits for Reyes, but that as many as nine other teams could be a match.
On the subject of keeping Reyes and David Wright, Newsday's David Lennon spoke to former Mets closer John Franco who had this to say: 
"Those guys are the faces of this organization, so they have some tough decisions they're going to have to make on both of them. Me personally, I would love to see both of them finish their careers here. With the young talent coming up, you can build a team around these guys, and it's important to have guys like that around."
Wright is still under contract through next season and the Mets also hold a $16 million option for 2013 . However, if Wright is traded, he can void the option and become a free agent after next season. While nothing can be ruled out this offseason, the likelihood of the Mets trading Wright is a longshot.
Expect the hot stove season to be fueled with plenty of Wright and Reyes rumors, but I still envision both Wright and Reyes making up the left side of the infield next season and beyond. Call me an optimist.
Graphic courtesy of Kelly Designs.