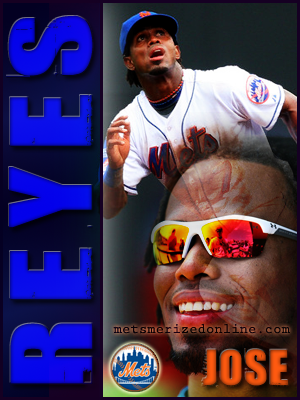 Updated Post
Mets shortstop Jose Reyes continues to lead the National League with a .332 batting average in a tight race with Milwaukee's Ryan Braun who is batting .331.
After nearly a half century, Jose Reyes is on the verge of doing what no New York Mets hitter has ever done before – win a batting title.
Remarkably, Reyes has at least one hit in all 14 games since returning from the Disabled List and now owns the Mets longest hitting streak of the season.
During that span, Reyes is batting .301 with a .365 on-base… So much for the notion that he is wearing down.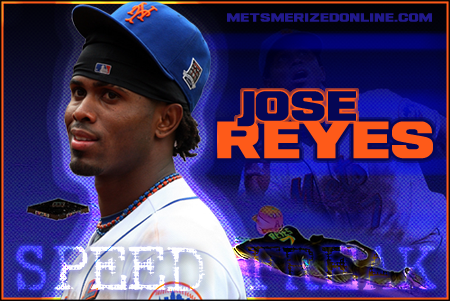 Reyes leads the majors with 16 triples and is fourth in the National League with 35 stolen bases. He is also tied for seventh with 86 runs scored.
The soon to be free agent is just one triple shy of 100 for his career.
There is still no clear cut indication that Jose Reyes will be a Met next season, in fact my guess based on on everything that I've heard is that the odds Reyes is re-signed is slightly less than 50/50.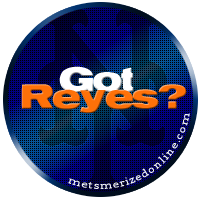 Someone I know who has a few sources with the Mets, told me last month that the Mets will make their All Star shortstop a very strong and competitive 5-year offer, but that it will be basically non-negotiable and that there's virtually no chance that any offer will go beyond a five-year deal. I'm not confident that a 5-year deal would be enough to get something done. Lesser players have signed longer term deals in the last few years.
As soon as the season ends, the Mets will have a very short exclusive negotiating window before other teams can begin making offers to him. Few believe the Mets will retain Reyes once that happens and he's wined and dined by a dozen or so teams who are all very anxious to add Reyes to their roster.