One look at this morning's standings, and even the the most optimistic of Mets fans, Mr. Met, would have to agree that any chance for the Mets to make the post season is clearly over.
The Mets now find themselves 20.5 games out of first place in the NL East and 11.5 games out of a wild card spot and last time I checked, enthusiasm alone does not win ball games. It was a good ride for the Fightin' Mets, who I'm certain will still show up to play their best for Terry Collins, but the losses of Jose Reyes, Carlos Beltran and Francisco Rodriguez have finally taken their toll. Time to embrace the role of spoiler…
It's also time for me to get some things off my chest. I have about a dozen or so things I need to vent about, but I'll begin with the following two for now.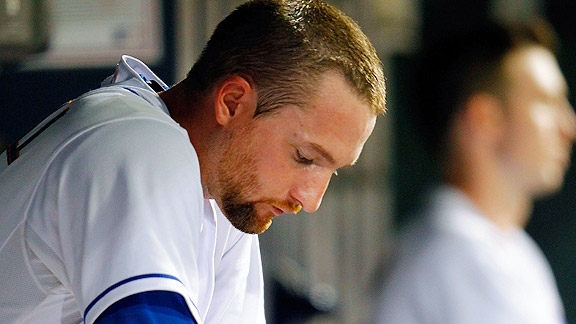 The Mets Bullpen
The bullpen has been a complete disaster save for Jason Isringhausen and Tim Byrdak. D.J. Carrasco, Ryota Igarashi, Pedro Beato and Bobby Parnell all played key roles in the Mets last five losses which essentially drove the finals nails into the coffin that was the Mets wild card run.
Since the departure of Francisco Rodriguez the two pitchers who have been tabbed to replace him, Parnell (6.75 ERA) and Beato (7.11 ERA) have been complete disasters in August. Even if we were playing meaningful games in September, we wouldn't have gone very far with the way these two have been pitching of late.
I guess the idea to keep Isringhausen aboard despite heavy interest from other teams, didn't work out as planned. Izzy was kept to be a mentor for our two young guns who tremble like reeds in the wind when the game is on the line. If losing K-Rod wasn't bad enough, replacing him with Igarashi was the straw that broke the bullpens back. Needless to say, this bullpen is in need of a serious overhaul in the offseason complete with a new closer.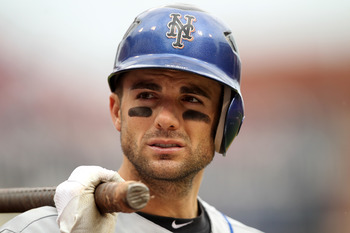 Citi Field – The Home-Field That Keeps On Giving Taking
That damned ballpark still keeps getting on my last nerve. When I think of how many game tying or game winning home runs I saw ending up in an outfielder's glove this season, I just want to take an ax to those walls myself.
I don't understand why so many fans still defend the dimensions at Citi Field? It seems like everyone leans toward the front office needing to build the team around the dimensions. Really?
Here's what the supporters say about it… We need to sign more line drive gap hitters and sign players with speed… We have to focus on batting average and getting people on base, and not get too wrapped up in the lack of homeruns… Use the park's unique dimensions to get more doubles and triples…
Sorry… I don't buy any of that for one second and the evidence backs me up.
Pay attention!
• The Mets are second in the league with a .267 batting average and second with a .337 OBP.
• They have more doubles and triples combined than any other team in the National League.
• They are one of only two teams with over 100 stolen bases this season.
The Mets are excelling in all those things, so where are all the damned runs????
Home runs matter!!!
A few extra doubles and triples will never make up for tying or winning the game with one swing of the bat. The deadball era ended almost 100 years ago, Babe Ruth killed it with his Louisville Slugger, and we're not going to win games in this day and age by nickel and diming the competition into submission.
You want to add Christy Mathewson and Walter Johnson to the rotation, than maybe I'll reconsider my stance on Citi Field's gargantuan dimensions, but until that happens lets take an ax and a sledgehammer to those walls.
I'm not saying we should make it a home run haven, I'm simply imploring the Mets to make it a fair ball park – a neutral ballpark – a ballpark that won't keep sucking the life out of every 400 foot drive.
I'm feeling a little edgy and confrontational this morning, more rants later….