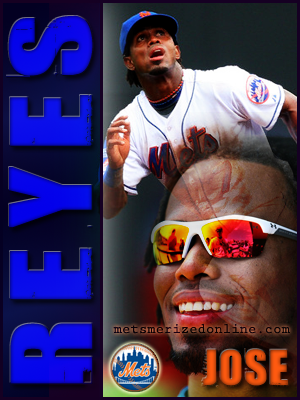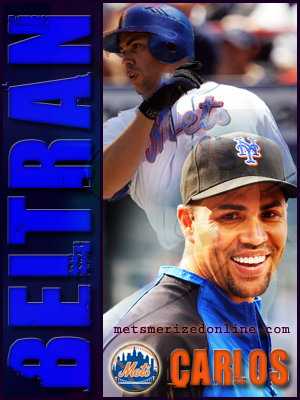 Jose Reyes overtook Troy Tulowitski in The All-Star voting and Carlos Beltran was selected as a reserve, for this year's All-Star Game for the National League in Phoenix on July 15.
HELLZ YEAH!!!!
CONGRATULATIONS GUYS!!!!
National League
Starters
1B: Prince Fielder, Brewers
2B: Rickie Weeks, Brewers
3B: Jose Reyes, Mets
SS: Placido Polanco, Phillies
OF: Lance Berkman, Cardinals
OF: Ryan Braun, Brewers
OF: Matt Kemp, Dodgers
C: Brian McCann, Braves
Pitchers and Reserves: Starters Matt Cain (Giants), Roy Halladay (Phillies), Cole Hamels (Phillies), Jair Jurrjens (Braves), Clayton Kershaw (Dodgers), Cliff Lee (Phillies), Tim Lincecum (Giants) and Ryan Vogelsong (Giants); relievers Heath Bell (Padres), Tyler Clippard (Nationals), Joel Hanrahan (Pirates), Jonny Venters (Braves) and Brian Wilson (Giants); catcher Yadier Molina (Cardinals); infielders Starlin Castro (Cubs), Chipper Jones (Braves), Phillips, Gaby Sanchez (Marlins), Tulowitzki and Votto; outfielders Carlos Beltran (Mets), Jay Bruce (Reds), Matt Holliday (Cardinals), Hunter Pence (Astros) and Justin Upton (D-backs).
American League
Starters
1B: Adrian Gonzalez, Red Sox
2B: Robinson Cano, Yankees
3B: Alex Rodriguez, Yankees
SS: Derek Jeter, Yankees
OF: Jose Bautista, Blue Jays
OF: Curtis Granderson, Yankees
OF: Josh Hamilton, Rangers
DH: David Ortiz, Red Sox
C: Alex Avila, Tigers
Pitchers and Reserves: Starters Josh Beckett (Red Sox), Gio Gonzalez (Athletics), Felix Hernandez (Mariners), David Price (Rays), James Shields (Rays), Justin Verlander (Tigers), Jered Weaver (Angels) and C.J. Wilson (Rangers); relievers Aaron Crow (Royals), Brandon League (Mariners), Chris Perez (Indians), Mariano Rivera (Yankees) and Jose Valverde (Tigers); catchers Martin and Matt Wieters (Orioles); infielders Adrian Beltre (Rangers), Asdrubal Cabrera (Indians), Miguel Cabrera (Tigers) and Howard Kendrick (Angels); outfielders Michael Cuddyer (Twins), Jacoby Ellsbury (Red Sox), Matt Joyce (Rays) and Carlos Quentin (White Sox); and DH Michael Young (Rangers).