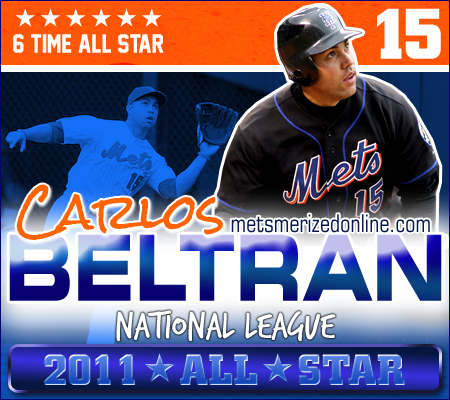 This afternoon, NL manager Bruce Bochy announced that Mets right fielder Carlos Beltran will start as the National League's designated hitter and bat second in the All Star Game.
"I like the fact that he is a switch hitter," Bochy said of Beltran during the All-Star Game press conference. "He gives you another dynamic in that two hole, which will help us."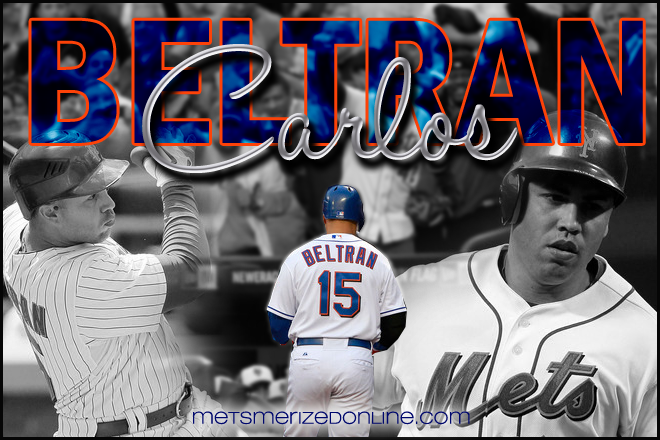 In 89 games this season, Carlos Beltran is batting .285 with 13 home runs, 52 runs scored and 58 RBIs to lead the Mets. He also leads the National League with 28 doubles.
Here are a few more of my favorite Carlos Beltran graphics that I designed exclusively for Mets Merized Online this past year…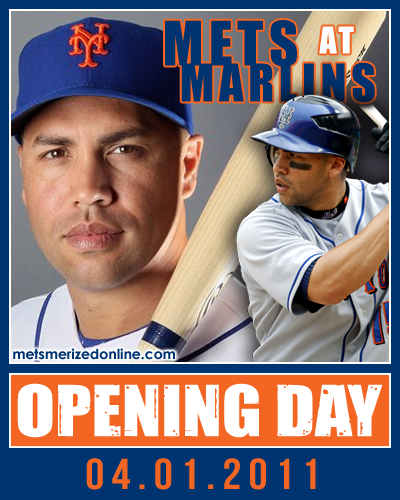 This Opening Day graphic is one of my favorites. I was thrilled when I found out he would be starting in right field on opening day.
I created this graphic after Carlos Beltran was declared healthy and ready to play, even I, Beltran's #1 Fan, never expected him to bounce back and become so dominant and so amazing again!
Thanks for looking and I hope you enjoy my Mets Graphics as much as I love designing them for you!